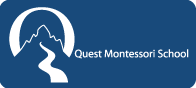 Quest Montessori School
1150 Boston Neck Road
Narragansett, RI 02882 P (401) 783 3222
F (401) 783 3229
Stay tuned for wonderful reading inspiration!
Subscribe to the Quest Blogs
Recent Posts
Non Discriminatory Statement
In accordance with Federal law and U.S. Department of Agriculture policy, Quest Montessori School is prohibited from discrimination on the basis of race, color, national origin, sex, age, or disability. (Not all prohibited bases apply to all programs.) To file a complaint of discrimination, write USDA, Director, Office of Civil Rights, 1400 Independence Avenue, S.W., Washington, D.C. 20250-9410, or call (800) 795-3272 (voice), or (202) 720-6382 (TDD). Quest Montessori School is an equal opportunity provider, and employer.
Follow Us





Recent Posts
View Testimonials
Copyright © Dandelion by Pexeto