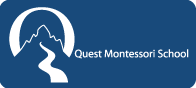 Quest Montessori School
1150 Boston Neck Road
Narragansett, RI 02882 P (401) 783 3222
F (401) 783 3229
Building Our Home
---

The Benefits of a Montessori Education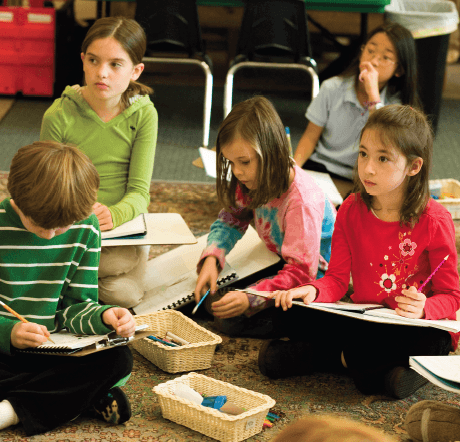 Independent Learners
At Quest the child is able to choose his or her own work, direct their own progress, complete the work on their own timetable, and seek help from other children and adults when they need it. The student planner and weekly conference facilitates the independent learning process.
Confidence and Competence
At Quest each child is taught a system to manage their work with a clear sense of purpose and organization. Through observation, reflection, and discussion they receive ongoing feedback, much of which is constructive and positive, building self esteem and the ability to self correct.
Autonomy
Through daily living and working in a collaborative approach to learning the child finds community membership can be both personally satisfying and socially rewarding. There are ample opportunities for inclusion in the work of others as well as appreciation for the freedom to create and control one's own work.
Intrinsic Motivation
Strong emphasis on independent learning creates intrinsic motivation. The child engages in continuous study and exhibits satisfaction in the process. Children achieve levels of competence and often revel in their mastery by showing others.
Adept at Handling Guidance
Rapport and relationships that grow over the three year cycle enable the child to accept the "ground rules" of the group. The child recognizes the appropriate way in which to comport himself/herself with other children and the classroom teachers.
Socially Responsible
The community based approach to learning integrates the independent and autonomous aspects of learning with group study. This solicits collaboration and cooperation. The mixed age community creates conditions that foster individual differences as strengths, and promotes groupings of various abilities. These ongoing experiences develop social skills as a response to conditions, rather than through direct teaching intervention.
Academic Preparation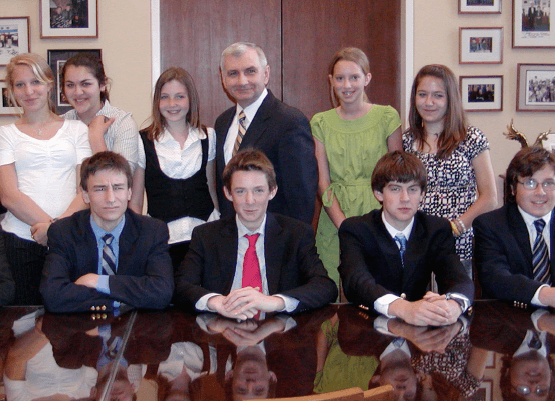 Quest implements a well-developed, clearly-defined interdisciplinary curriculum which knows, understands, and responds to the needs of each child in a developmentally appropriate way. Highly structured, (each child has a personalized "lesson plan" daily), it is the very structure of each environment at Quest that allows for the intellectual freedom and exploration which characterizes the Montessori classroom. Quest encourages its students to work in small groups, to read from a variety of books in the library, to keep journals, and to learn scientific and mathematical concepts by solving concrete problems. The Montessori approach has a breadth of content that ensures the child has the richness of scope and understanding to interrelate and apply knowledge. Specially designed, concrete materials constantly engage the children in their own learning, allowing each to learn – and to understand – by doing.
Citizens of the World
A well-rounded citizen must not only have an intelligent understanding, but also a sense of social responsibility and strong moral character. In the Montessori approach, intelligent understanding comes through the study of civics content, and through the perspective of history. The roots of culture emerge in the study of civilizations and the child begins to grasp the significance and interrelatedness of human achievements over time. An appreciation of humanity is awakened through knowledge of human history. As the child recognizes the essential elements of culture and then acquires these characteristics, the child simultaneously learns how an individual's actions affect others, a key element in socialization. Character development is integrated into the Montessori learning process. Moral development is about both the self and the connection of one's actions and healthy relations with others. A strong moral character grows from the self discipline and civility necessary to be a participant in the Montessori classroom community. Although the modern definition of civility refers to politeness and courtesy, the root Latin civilitas,was a term denoting the state of being a citizen and hence good citizenship or orderly behavior. This is our expectation for civility in the Montessori classroom. Through a holistic approach that develops the intellectual, social and moral character of the child, the Montessori method prepares the child for life.
2013-15 Capital Campaign:
Now and the Future!
Even though we are in our new home, there is still much to be done. To accomplish future academic, development, and enrollment growth, we need your help. We continue to raise 10 percent of the project cost — or $300,000 — from our community, friends and families to augment the $2.65 million in low-interest financing we have already secured from the USDA Rural Development program.
Also, Quest has started the fundraising process for a new Multipurpose Facility with the aim of 2015-2016 completion date.  This new facility will allow for an expanded Middle School program and an indoor multipurpose space for the arts, theater production, physical education, expanded summer programs, and community gatherings.
To find out more about how you can help by volunteering or donating, contact Michael Barclay, Head of School, at mbarclay@questschool.org or call us at 401 783-3222.
Give your way:
Walk 4 Quest
Join our community each year during October for our school's annual walk/run event.  Students and community members raise funds through pledges and completing 5k run/walk in Christofaro Park.
Lay the Path to Quest – Gift a Brick!
It's our home, it's their home… commemorate this special time with a little bit of your history. Your child's name, your family's name, the year they first went to school. Small bricks priced at $100, large bricks at $250. Donate now.


Brick Order Form

Become a Friend of Quest
A step up in giving amounts ($1,000-$10,000) secure larger gifts (naming gifts such as picnic benches, trees, and classroom equipment). Donate now.
Quest Naming Gift Opportunities
2014-15 Annual Fund
You can participate in other community-wide events this year to support the annual operating budget for the school. Quest will continue to offer smaller "friend-raising" opportunities throughout the school year (Yagoo, Barnes + Noble, Pancake Breakfast, etc.).
Indiegogo Campaign
In December, 2013 through February, 2014 Quest participated in their first Indiegogo fundraising campaign raising twenty thousand dollars.  Indiegogo is a crowd sourcing website that helps nonprofits raise money.
Annual Auction: Building the Future of Quest
We are hoping to top last year's auction… visit our Annual Auction page for event details. Email Erica Davies with any donations.
| | |
| --- | --- |
| | Making donations to Quest to help the continue growth of our new home can simply be made by clicking the red 'Donate' link or by contacting the school directly. Thank you to everyone who helped make the dream of Quest Montessori School a reality. Quest Montessori School is a 501(c)(3) public charity and all gifts are tax deductible to the extent allowed by law. |
Copyright © Quest Montessori School