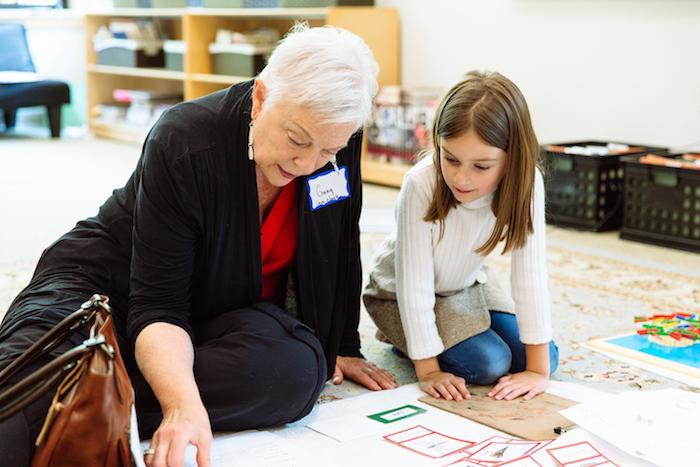 Quest families, from student to grandparent, are the heart of the Quest community. Our small school allows us to know every parent and child by name and we relish the opportunity to be part of our students personal and academic development. Families come to us from all reaches of the state, including the towns of Smithfield, Providence, Cranston, Warwick, East Greenwich, North Kingstown, South Kingstown, Jamestown, Newport, Portsmouth, Westerly, Narragansett, Hope Valley and Exeter.
We are committed to creating a community that feels as rich in experiences for our families as it does for our students. Parents and extended family are invited to be involved and engage with the school in a variety of ways, including our Parent Education Series, hands-on classroom experiences and culminating events, our Quest Community Organization (QCO), Spring Grand-Friends Day and vacation care of our educational gardens and resident chickens.
We are fortunate to have a diverse and talented group of parents who contribute to the school's operations, growth and classroom vitality. By sharing their personal, professional and life passions, these parents provide our students with a broader world view. In an effort to celebrate this, we began our rotating "Artist in Residence" program in 2014, showcasing the artwork of a current parent every six months in the common areas of our classroom building. We also have launched a Business Directory so that our families can showcase and/or support the variety of professional skills that exist within all the Quest layers from grandparent to graduate.
Communicating with the Community
Quest uses several platforms to keep our immediate and extended families well informed about the many activities, projects and programs happening throughout the year. The School disseminates information to parents and the community through many channels, including:
We invite you to speak with our families to learn more about life at Quest. To be connected with a current parent, please call Katherine Bowen, Head of School at 401-783-3222.