Great work is one characteristic of the Second Plane Child. What was once repetition, completing the same work over and over in the Primary classrooms, becomes repetition through elaboration in the Elementary classrooms. In this plane, children have a new found desire to do large projects that require an extensive amount of time and energy, challenging and developing their physical and mental staminas.
As always, great work is alive in the Lower Elementary classroom this year. Inspiration for this work comes in all forms. A child may have made an observation about the world around them and are eager to discover all they can about it. They may see another child working on an animal research project and decide they, too, want to research their favorite animal. Oftentimes, inspiration comes from a lesson that was presented. This is our task as a guide in the classroom. We work to sow seeds in a child's mind. Our hope is that these seeds lead to engagement and excitement.
This fall, great work was inspired by the presentation of the Timeline of Life. The Timeline of Life is a beloved lesson in the Lower Elementary classroom. It is a visual representation of the progression of life through time. Children are able to delve into the various life forms from single-celled organisms to the mammals we know today. The timeline provides countless opportunities for further research and study. This year's children showed a particular interest in dinosaurs and their time on land.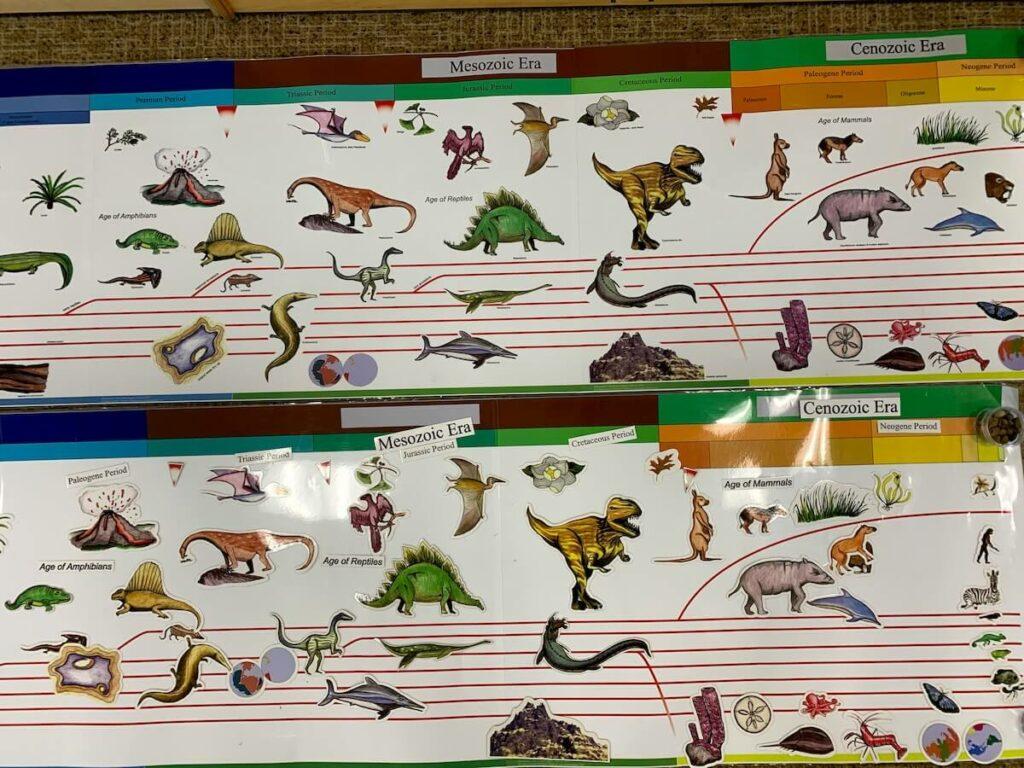 Around the same time this class interest in dinosaurs began, The Harvard Museum of Natural History was celebrating Fossil Day, with online presentations for students. To our great delight, there was a presentation centered around fossil detective work to learn how ancient animals, including the T-rex, grew and moved. What a great opportunity, with perfect timing! Harvard University paleontologists Meg Whitney and Katrina Jones showed us how bones and fossils can be used to tell us how extinct animals moved and even how fast they grew. The children were mesmerized.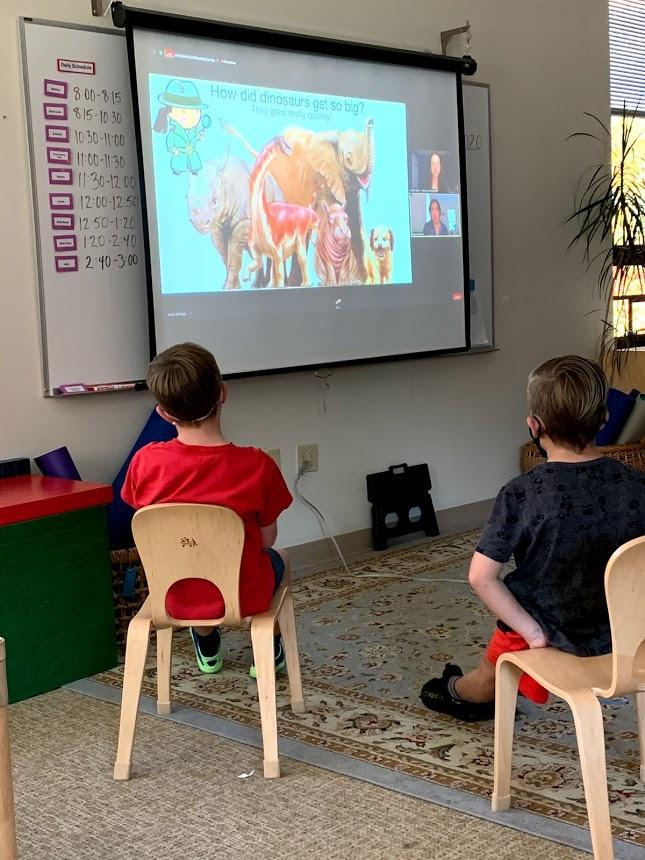 Two children, finding inspiration from this presentation and the Timeline of Life, began researching the T-Rex. Questions were posed, including how big the T-Rex was, and books were used to answer the questions. They then set out to find a way to show their classmates just how big the T-Rex actually was.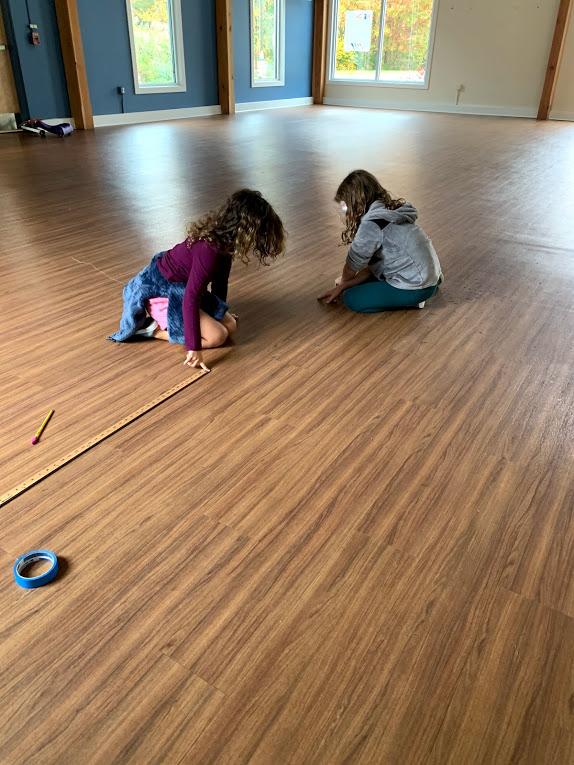 Their first idea involved rolling out paper to draw a life-sized picture. Although creative, they soon realized that they would need a lot of paper. After bouncing ideas off of each other and much consideration, they decided that they would use painter's tape to tape an outline of the T-Rex on the floor of the barn. Math calculations were used and yard sticks were brought out to determine how big their outline needed to be. They then used a picture of a T-Rex for a visual as they began taping.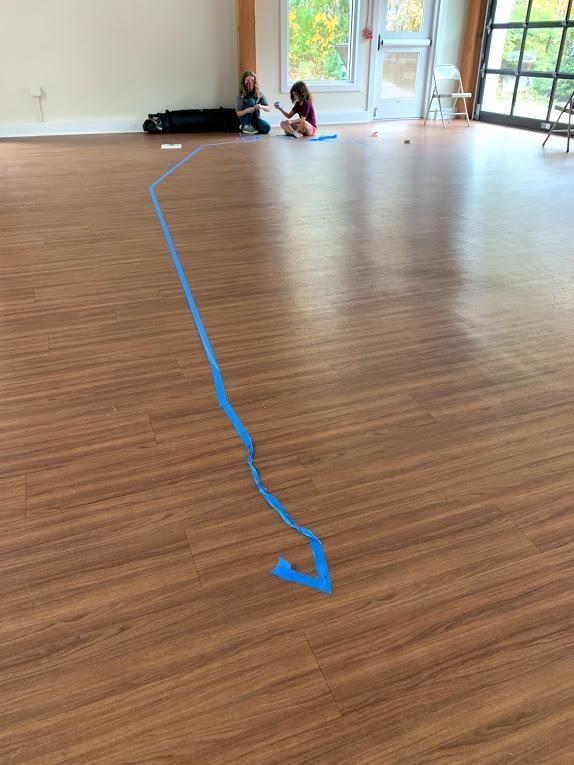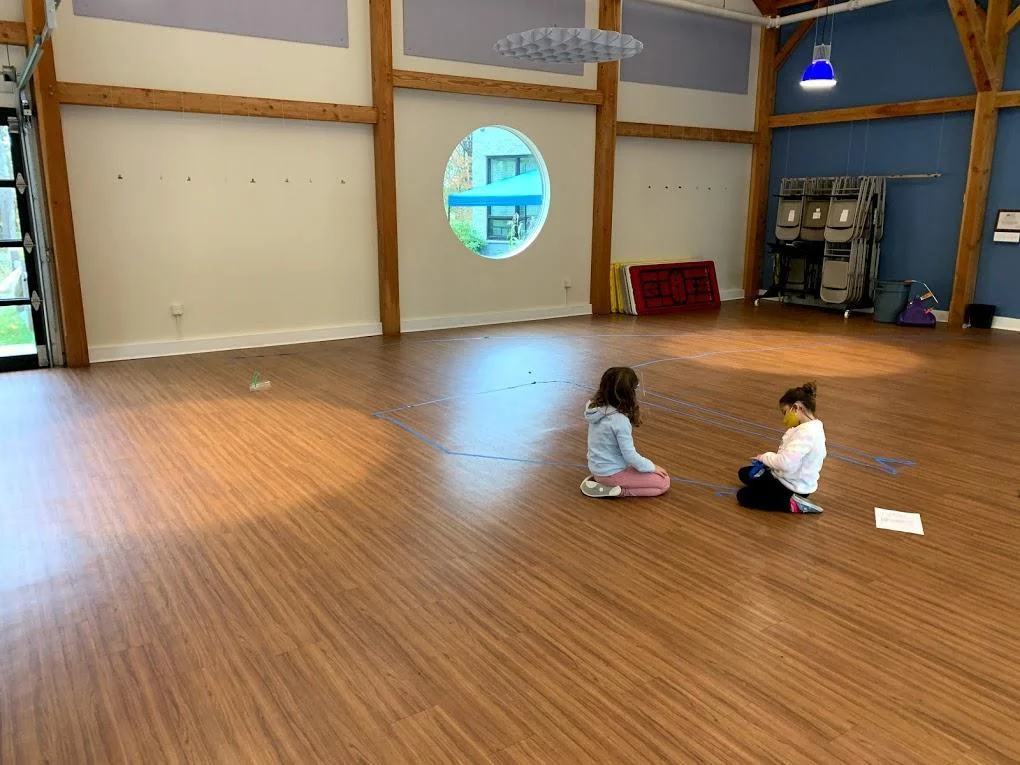 Many hours and days later, they had finished their life-sized T-Rex! The other children in the classroom were invited to listen to a presentation where they enthusiastically shared what they had learned and how they went about this project.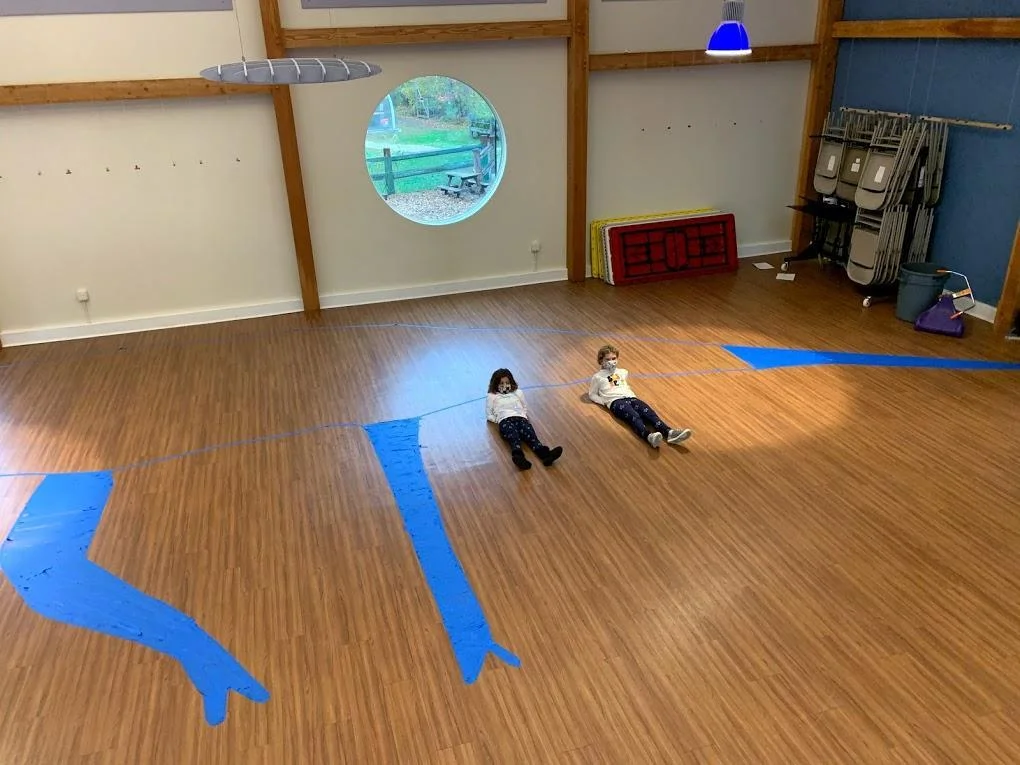 We know that inspiration can come in many forms. These children were inspired by other adults and lessons they had received. Little do they know, their excitement and passion for this T-Rex project inspired their classmates to do their own big work. We're looking forward to witnessing the next big project take shape in Lower Elementary.