COVID-19 Updates
Last Updated: 3/17/20
Quest Montessori School is committed to ensuring the safety and health of our community. As of Wednesday, March 25th, we will transition into our "Learning From Home" phase. This is a proactive step to do our part to slow the spread of illness, lessening the impact on our healthcare system. Read a NY Times article about "flattening the curve."
Students will not be on campus, although our offices will remain open as we make this transition. Currently we are in a minimum two week implementation of learning from home, though it is likely that we will remain off campus through March. Quest will monitor the news closely to communicate when we will invite students and families to return to campus. Parents will be notified via email and text.
Replicating what happens in our classrooms is not something we can achieve during this period. Our goal: work in collaboration with families to maintain the culture of learning that is unique to Montessori, and provide families with support and activities that match the developmental needs and characteristics of the child. Below you will find our Learning from Home handbook. This document outlines specifics for each level, and we will do our best to help you during these unprecedented times.
Learning from Home Handbook
Thank you to the faculty and staff who worked tirelessly to help put this together. We hope that you will take the time to read the introduction and the sections that are pertinent to you based upon the age(s) of your child(ren).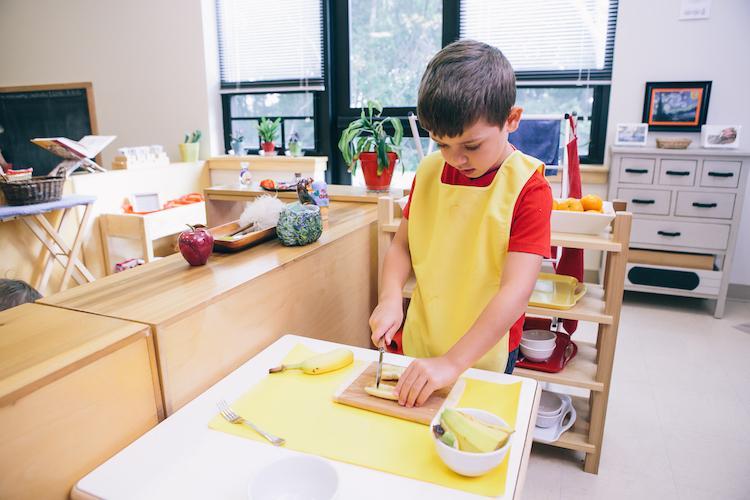 Talking with Your Children
As we get started on this new daily routine of social distancing, here are some resources for guiding your children through these unprecedented times.
Prepared Environments at Home
For our younger students, the learning environment is your home and surroundings. This means finding ways to support independence, engage in meaningful tasks and supplement learning through various activities suggested by teachers. For our Upper Elementary and Middle School Program students, this will mean all of the above, plus establishing a quiet space, expectations and routines for any specific assignments shared by teachers. Where age-appropriate you might like to discuss learning from home with your child and include them in some decision-making processes:
Ask them where to set up their space (if applicable)
Make a schedule together that works for your family (when to take breaks / have time outdoors etc)
Gather ideas for activities and projects
Organize materials
For our older students, it will be important for them to maintain their routine of handing in work and receiving feedback from their teachers. Overall, we can approach this as an opportunity to be creative and collaborative—we are here to support you through this process. We encourage our community to share photos of how they're preparing learning environments for their children.