Middle School Odyssey Trip Update!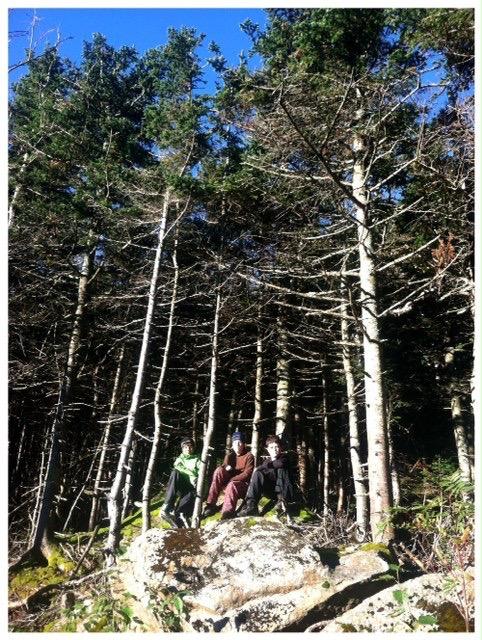 We had a wonderful evening last night. Our guides cooked us a delicious meal of Mac and cheese with some stir fried veggies. If you have ever done any hiking, then you'll know how good any meal tastes after 6 hours on the trail.
Overheard comments, "this is the best Mac and cheese ever, what kind is it?", "can we serve this kind at school on Tuesdays?".
The highlight of the evening was a presentation by 6 "through hikers". If you are not familiar with the term, they are hikers who are hiking the entire 2,100 miles of the Appalachian Trail in one season.
To put into perspective, they have been on the trail since before our students went to NYC or DC last year. Our students were genuinely impressed and asked some incredibly astute questions.
It was quite chilly last night, in the mid-30s. At this point I have seen every one and have only been treated with smiles. So for now, everything seems great! Off to breakfast and then Carter Dome!
Talk to you soon.
Glen, Abby, and Matt
Sent from my iPhone