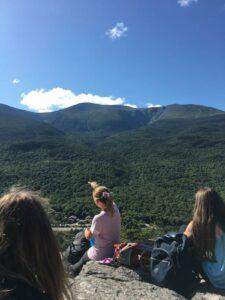 Every Fall, our Middle School students begin the year with an Odyssey Trip, which is always a grand adventure full of group bonding and personal growth.  On our first day of school, we climbed onto the famous Quest bus and headed north to the White Mountains in New Hampshire. This year, we stayed at Joe Dodge Lodge in Pinkham Notch, operated by the Appalachian Mountain Club (AMC).  We were surrounded by nature and beauty for three days and two nights. We were amidst the majestic Mount Washington and Tuckerman's Ravine.
While there, our community bonded, hiked and connected with each other and the natural world.  Our guides, Rachel and Alex, led us in team-building activities, challenges, learning and hiking.  On the main day of hiking, the inclement weather did not stop us. We made sure we had all of the proper gear and headed out on the Glen Boulder Trail.  We hiked in the clouds, sang songs, and watched our footing on the slippery rocks. Though we did not make it to the summit, due to thunder, we consider this day a major success.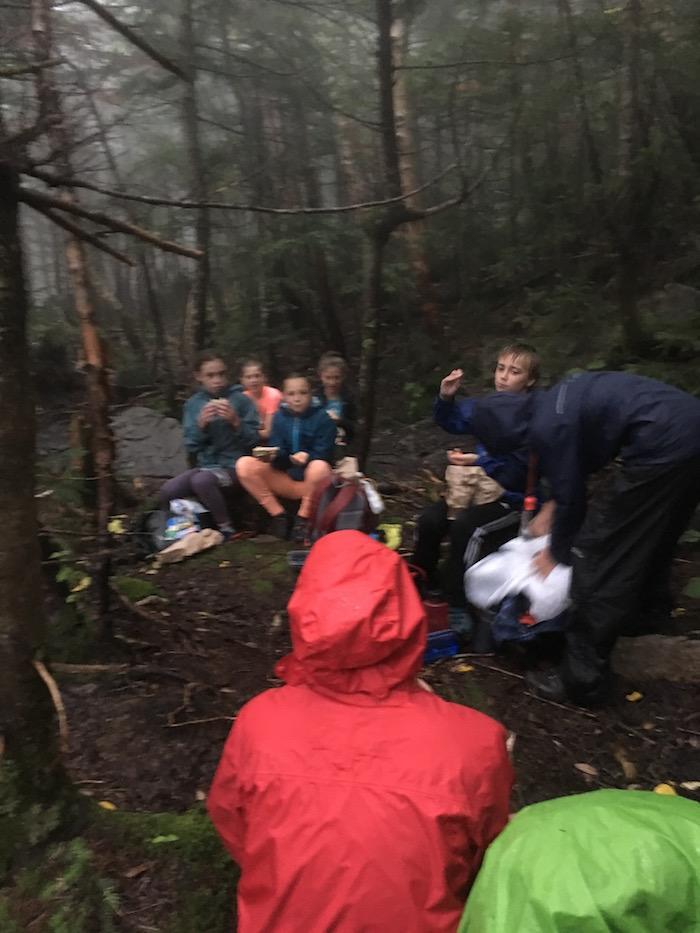 The Odyssey Trip is a great way to begin the school year.  It is a key component of the adolescent program and provides a neutral, beautiful setting to get us started.  The unique experience of being in nature, working with one other, and stretching themselves provides a wonderful foundation for the middle school years.