Hello Quest Friends and Family,
The Middle School classroom is bubbling with excitement about the latest school accomplishment, the Milky Way Madness Programers winning the Gracious Professionalism award in the Core Values category (their second Core Values award) at the First Lego League states competition! It was both a surprise and not a surprise. It was a surprise because, well, they won! But it was also not, because our nonviolence studies (and Maria Montessori) have taught us to be just that!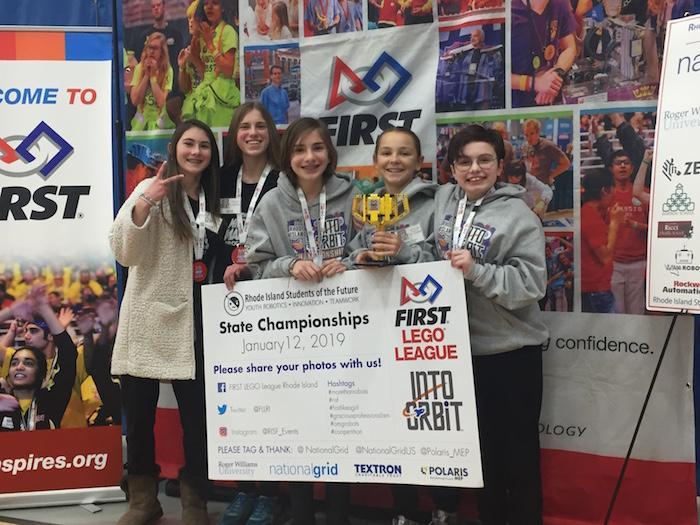 On Tuesday, January 15, Martin Luther King Jr.'s birthday, the Middle School invited Upper Elementary to watch a video and do an activity. First, we described Dr. King's philosophies, and then we showed a video about how one tiny act of kindness can really change the world. The video started with one person doing a single act of kindness for someone else, but while that was happening, someone else was watching them do the small act of kindness. The person watching then would then do something else kind, and it would cause a ripple effect of kind deeds. After watching the video, we broke out into groups and brainstormed how we can do small acts of kindness in the Quest community. All of the groups came up with lovely answers. 
In the spirit of small acts of kindness, the middle school students have each decided to take a pledge to do fifty acts of kindness throughout the school year. It is hosted by the King Center. These acts of kindness could be anything from picking up a dropped pencil to volunteering at a shelter. We can each come up with a way to track these deeds that suit us. We are jumping with kindness to start this activity!

ELA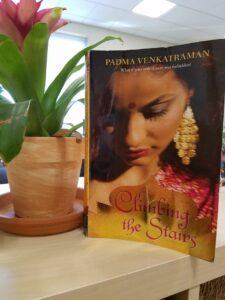 We are happy to say that as part of our ELA learning curriculum, we will be reading the book Climbing the Stairs by Padma Venkatraman. The book is about a girl who wishes to go to college, which is an unusual wish for an Indian girl. We have divided the book into four sections and will be reading one section per week, along with different writing activities throughout the time. We are looking forward to February when we will get to have Padma Venkatraman come in to talk about the book! Luckily, even though she is a writer, she is not booked. 
The Greenhouse
I talked to our class greenhouse managers Ceil and Hadley and got to see their notes from their visits to Our Kids Farm in Exeter and Robin Hollow Farm in North Kingstown. While they were at the two farms, they talked about the proper temperatures, lighting, and watering. They also discussed how they want to sell the plants and how to handle insects. Hadley and Ceil also talked about what they should grow in the greenhouse and these are some of the possibilities: succulents, herbs, and any plant that multiplies. Now the greenhouse just has to be finished and it will be party thyme in the greenhouse!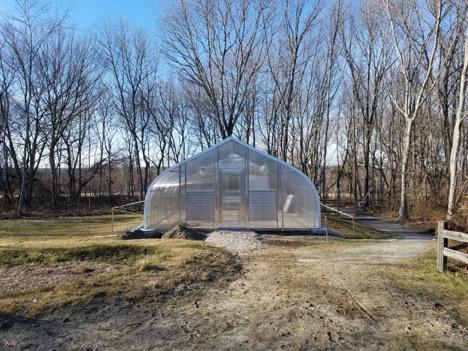 Narrow River Naturals
The middle school community has some more exciting news to share: we have decided to sell jam! We have not set any dates yet but keep an eye out in future newsletters about when jam will be available. Also, remember, bread is only $5. So go to the bread clipboard located just past the  front hall to sign up today! Or you can ask your child to as well. But move fast, because spots are filling up very quickly!

Wishing for snow and for you to have a lovely week,
Your Middle School correspondent,
M. O'Neill