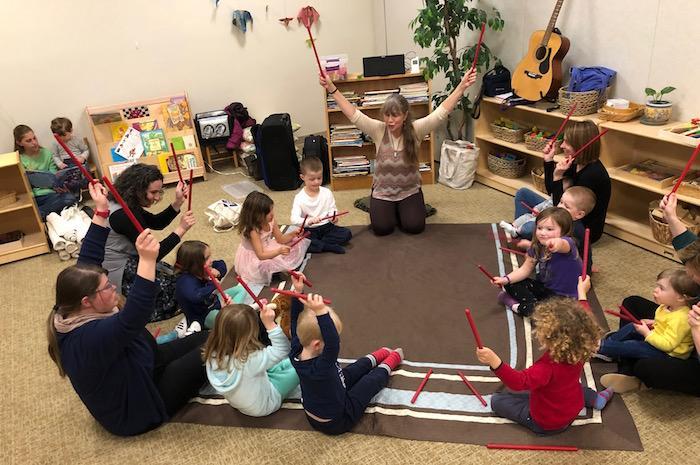 Understanding that families have different schedules and needs, Quest welcomes children from 8am-5pm daily with an Early Start option for the Toddler and Primary programs and After School Enrichment for all students. Programming is designed to extend developmentally appropriate experiences beyond the school day and provide students an opportunity to dig deeper into their personal passions, as well as discover new ones, while solidifying friendships across classrooms.
Early Start is available for Toddler & Primary from 8-8:30am.
Extended Day is available for Toddler children from 3:00-4:30 with a late stay option of 5pm.
After School Enrichment Programs are offered for Primary, Elementary and Middle School students in 6-week segments, 5 days a week from 3:00-4:30 with a late pick-up option of 5pm.
Primary

After School Program Examples:
Multimedia Art – Yoga – Games – Cooking – Science Discoveries – Sing With B Music – Aim High Gymnastics
Elementary & Middle School

After School Program Examples:
Learn to Surf with Narragansett Surf & Skate – Hour of Code Programming – Ski & Board Club at Yagoo Valley – Drama with Experiments in Theatre – Art & Printmaking – Quest Journalism & Newspaper – Harry Potter Hogwarts Book Club – Save the Bay – Rock Spot Afternoons – Audubon Society — Creative Engineering with RIMOSA — Flag Football — Board Game Design – OrQuestra Music Program
Specialized

After School Programs (longer session lengths) include:
Cross Country through RI Interscholastic League / RIPCOA (6th-8th)
Track & Field through RI Interscholastic League / RIPCOA (6th-8th)
Robotics through First Lego League RI (6th-8th)