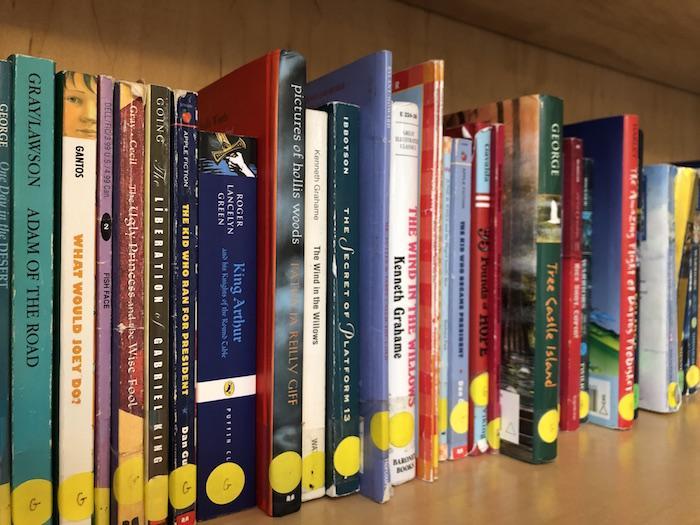 The Quest Library contains hundreds of titles. Each classroom has its own set of encyclopedias and other reference materials. Our students also visit their community libraries, individually and as groups to make good use all our shared resources.
Every Spring, the Quest Community Organization partners with local bookstore, Wakefield Books, to hold and onsite book fair with books for all ages of our community, with profits used for further library expansion.
With research holding a large role in the Montessori Elementary curriculums, students spend a considerable amount of time understanding how to find and assimilate information from reference books onsite, and from the local library. Computers are not introduced as a resource until students reach Upper Elementary, at which time the classroom computer is used as an appropriate tool for research, to assist with finding community library books, and for the development of presentation and word processing skills. In conjunction with this, students at Quest are taught to use primary sources like books before going to the internet, and are given lessons on the risks and benefits of using and relying on internet information in their research.
Students in Middle School (grades 7 & 8) are each assigned a school-owned Chromebook, from which they utilize Google Classroom for lessons and research. Once students have reached the Middle School program, all papers and drafts are produced electronically and development of computer skills becomes integrated into the program in preparation for High School.