Toddlers (Ages 18 months-3)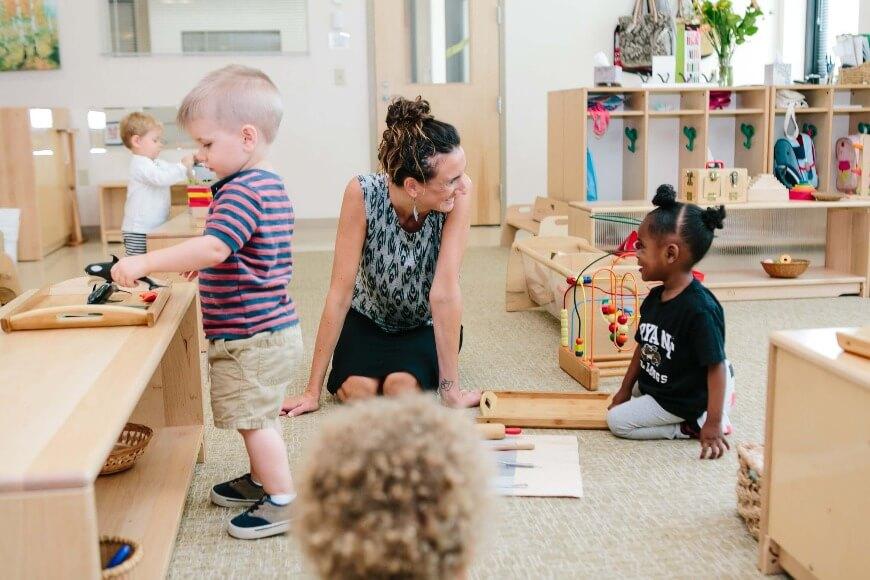 The Toddler Community is a nurturing environment that serves the youngest students at Quest Montessori School, and is often where children experience their first structured contact with other children. The focus of our program is to offer activity that supports the development of movement, spoken language communication with others and independence in daily life. We provide toddlers with a learning environment in which they are valued and contributing members of a mini-community and where they have the opportunity to develop confidence and a love of learning.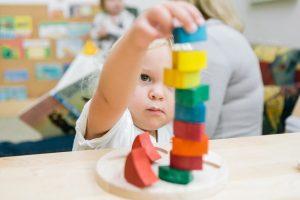 In Toddlers, our teachers guide the children through a curriculum focused on the development of movement, language and independence within an environment that is rich in opportunities for physical, sensorial, intellectual and social learning. Children may spend part of the morning learning new words, new skills in physical coordination and new sights and smells by cutting up fruits or vegetables.  The environment, materials and culture of the classroom are carefully coordinated to offer children multiple opportunities to grow and mature at a time when both bodies and minds are developing rapidly.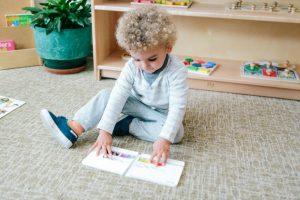 Learning fundamental life skills, called practical life, is the component that links the classroom setting for toddlers with the home. These activities exploit the desire of toddlers to imitate the adults around them, particularly in self-care, food preparation and care of the environment. They spend time working on caring for themselves and their environment through dressing and undressing, toiling, food preparation, table setting, activity choice and clean up, plant care, cleaning up spills and sweeping the classroom. Everything is child-sized, including custom-made tables and chairs, plates, cups, utensils and toilets.  In an environment that offers such appropriately sized challenges, children are expected to take greater responsibilities for taking care of themselves and others.
An Example of the Toddler Daily Schedule:
8:00-8:30

8:30

Early Start Available

Arrival

8:30-11:30
Morning Cycle
11:30-12:00
Community Lunch
12pm
Dismissal for Half-Day Students
12:00-2:45
Nap time and Afternoon Cycle
3:00

3:00-4:30/5pm

Dismissal

Extended Day & Late Stay Available