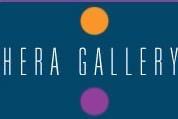 Hera Gallery in Wakefield invited Quest to submit ten works of art from Lower Elementary for their 26th Annual Children's Art Exhibition.
Ten LE students were chosen at random and their marigold paintings were sent to Hera this week.
The exhibition opens this Saturday, February 1st with a reception from 10am-2pm and runs until February 22nd. Please feel free to stop by and support our wonderful Quest art program!
For more information visit www.heragallery.org.