I've been spending the fall with LE sharing artists that use walls to communicate ideas with the world. Half of LE began with Sol Lewitt a couple weeks ago. We began by making various kinds of lines on the whiteboard together, then looked at how Lewitt used all kinds of lines in his work. We also looked at pictures of his large wall paintings at MASS MoCA. You can learn more about Sol Lewitt here.
When Lewitt's work is installed in museums and galleries it often comes with a set of instructions. We talked about the word "interpret," and then I read a set of instructions I made up while students drew what they heard.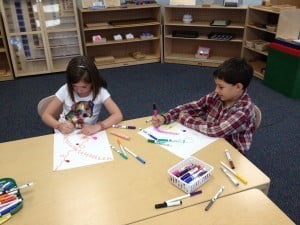 Here's a picture of Lou and Kiki taking the direction "Draw a sleepy line" VERY literally: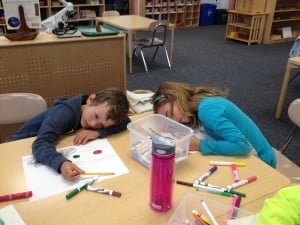 Afterwards we came back to the circle and looked at everyone's drawings together. Even though everyone had the same directions, the drawings were all different!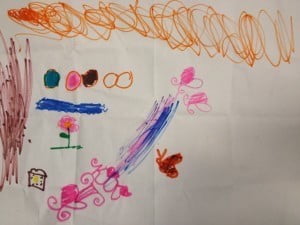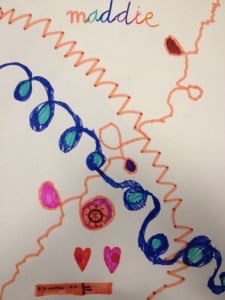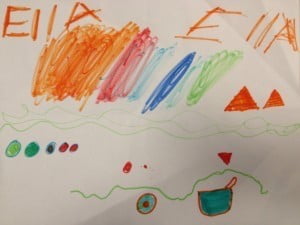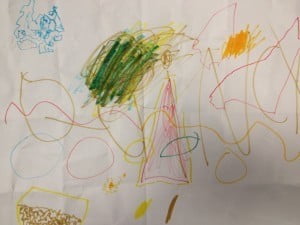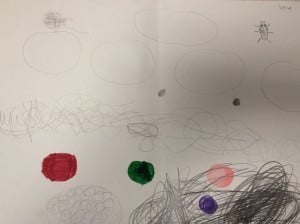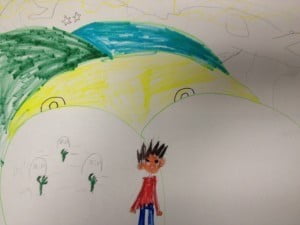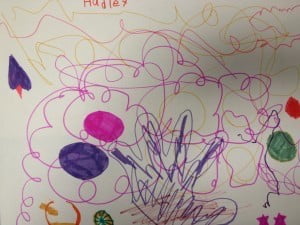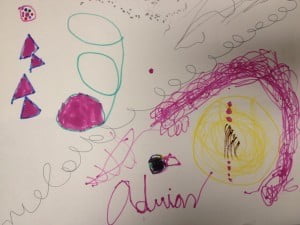 For the next activity, students drew lines with charcoal while I played different kinds of music to make these Lewitt-inspired drawings: