The last several weeks have had families with children of all ages creating new routines indoors. For many, these routines are now more tech-heavy than usual, and some parents are grappling with ways to engage children for longer stretches away from tablets and televisions. Here are ten simple activities that can captivate and engage children of all ages.
Plant Care
Let your child help care for all the greenery in and outside of your home. Show them how to check dryness of soil and allow them to water what's needed. In our early childhood classrooms this includes the cleaning of leaves with a cotton ball and a small dish of water. This simple activity can captivate children under 5 for very long stretches.
Scavenger Hunts
Create different scavenger hunts indoors (and out). Find the rainbow of items, find the senses (something smooth, sour, smells bad, soft, crunchy, rough, etc.). For more inspiration, visit this fun site.
Join the "World of Hearts" Project
Join the project that is spreading love, not germs and is helping to say thanks to our essential workers and to bring smiles to neighbors on daily walks. Make paper hearts of any color and size and decorate your windows at home, sharing the love from inside, out. Find inspiration online with #aworldofhearts.
Polishing
Pull out the silver polish and any old dishes or flatware and let your child get to work!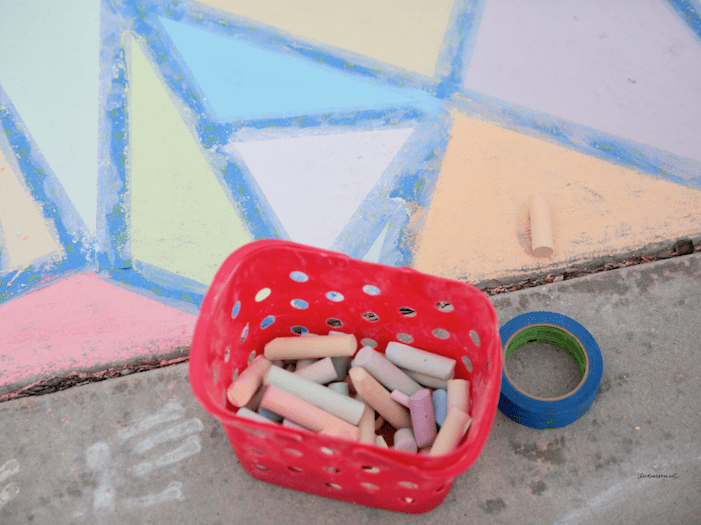 Sidewalk Chalk Mosaic
Head outdoors and make a design on a fence, patio or driveway with painters tape. Color it in with sidewalk chalk, remove the tape and the masterpiece is revealed!
Homemade Playdough
The best playdough out there is made at home and takes less than 10 minutes but lasts in a sealed container or bag for months. Click here for our favorite classroom recipe.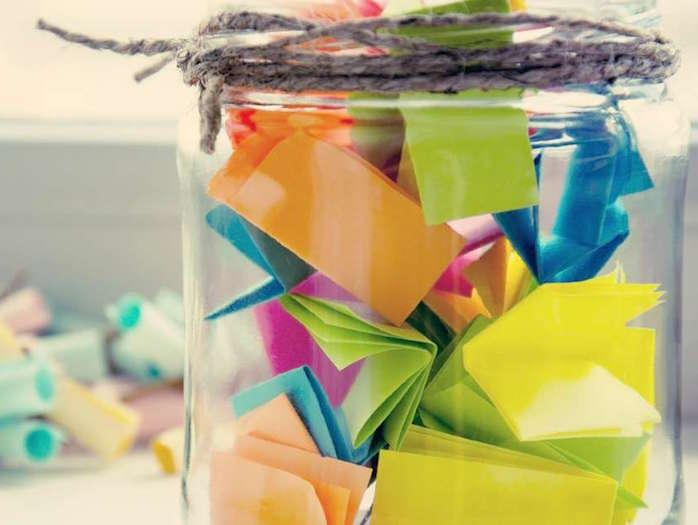 Happy Memory Jars
Each family member can decorate a large jar with washi tape, paint or paper and use it to collect "happy moments." Record funny thoughts, goals accomplished, daily blessings and joyful memories and place them in the jar. At years end you have a small time capsule to pour over as a family. It is a nice way to keep everyone feeling positive during uncertain times and a reminder of the simple things enjoyed.
Reading Time
Now more than ever, try to make time every day to read together. You and your child can each select 2-3 stories and you can get lost in books together. Even with children who are older, spend time in the evening reading favorite chapter books aloud can lend a calm during uncertain times. Our family is currently enjoying Oz, The Complete Collection as a read aloud with our 11 and 13 year olds.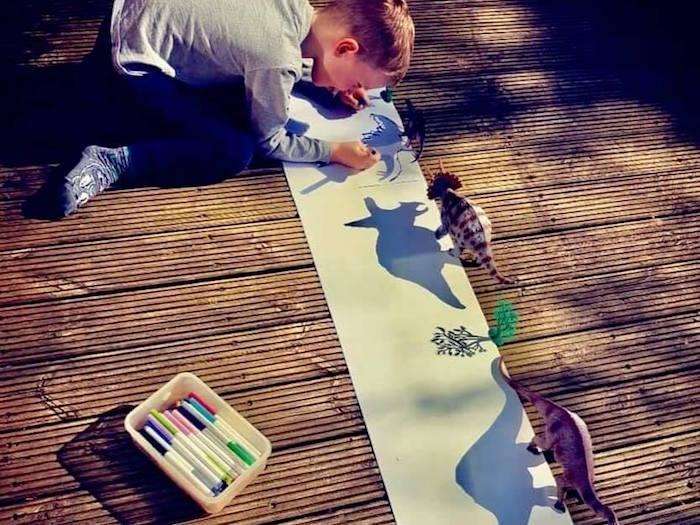 Shadow Drawing
Find a sunny spot, stretch out some paper, and let the sun create the items to trace and color. Watch how these items evolve and change throughout the day and consider returning to it every few hours to layer the drawings.
Bath Time, Inside Out!
Set down a towel and place a large basin of warm soapy water and a stack of toys or items that need to be scrubbed clean on your kitchen floor. Provide your child with a small sponge (standard size can be cut in half for smaller hands) or a gentle nail brush and let them get to work!