Visual arts, music and movement are integrated into our Montessori classrooms on a daily basis. As essential elements of every child's education they are given attention that is equal to that of other subject areas.
Nurturing the Creative Spirit
In keeping with Montessori philosophy, Quest's visual arts program honors the child's insatiable desire to learn and create. We strive to nurture the creative spirit by helping children discover their own creative resources. Emphasis is placed on the joy and discovery of the process of making art. A positive attitude toward "mistakes" encourages experimentation and problem solving.
Connections to the core curriculum are made frequently. For example, when the children are studying the Story of the Universe, they might write and illustrate their own Creation Myths. In science, the children keep observation journals in which they draw and describe objects they observe in nature.
The specific goals of our Art program include:
Gain knowledge of basic art elements, principles, and skills.
Develop skills in the vocabulary of art.
Appreciate the relationship between art and the natural world.
Recognize the connection between artistic creativity and daily human experiences.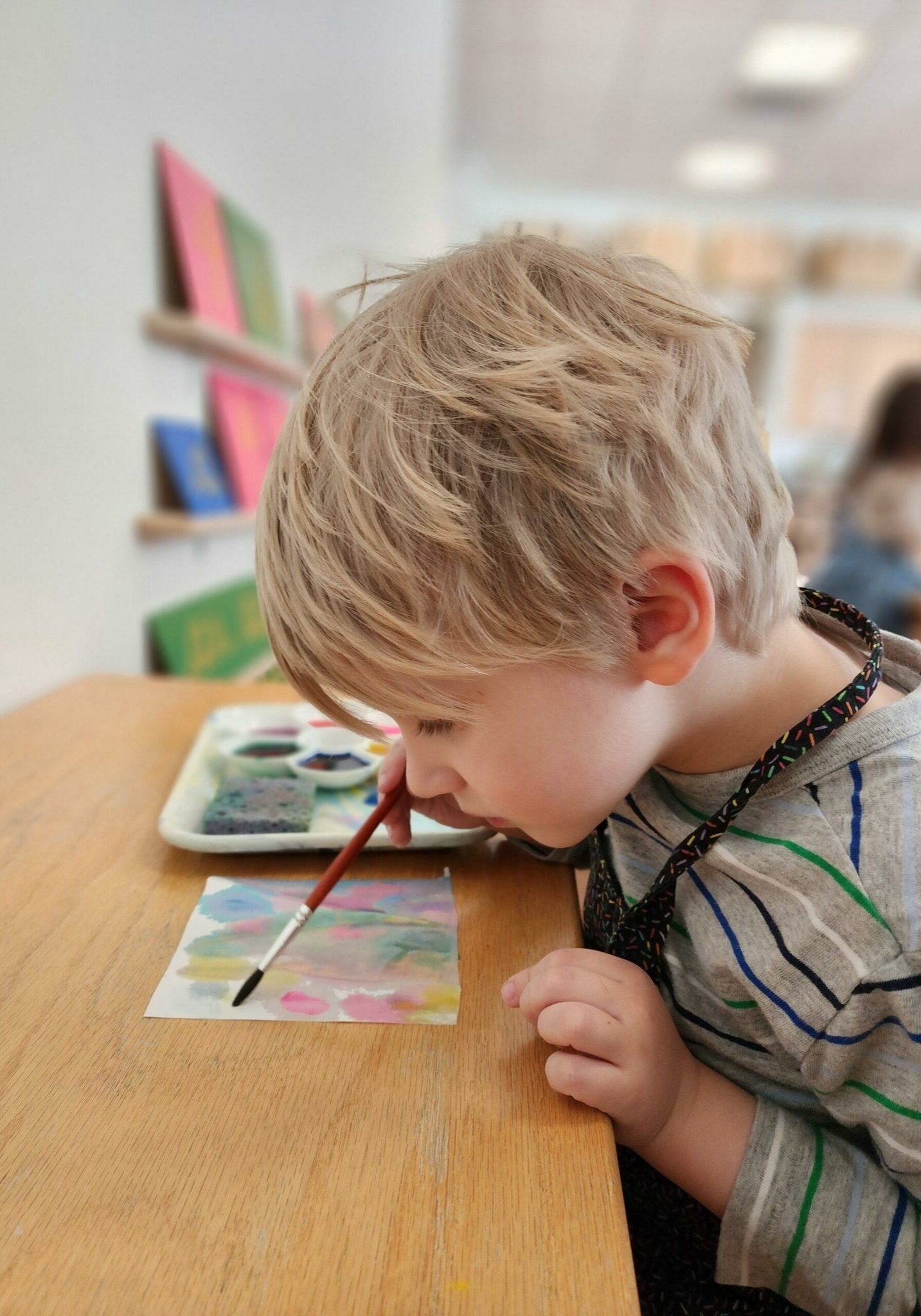 Vital and Ever-Changing Entity
Music is an artform, a science, a language, a technology, a means of expressing and communicating, a documentation of global culture; it is a vital and ever-changing entity, and at Quest Montessori School we treat it as such.
Through small group music lessons, students experience, create, and learn to express themselves. Performance, research, and composition tools are found in and around each classroom. At Quest, students have access to a full set of Tone Bars, Montessori Bells, alto and tenor xylophones, electric keyboards, ukuleles, many hand percussion instruments, as well as access to music production software and hardware. Weekly, students are presented with new concepts in music theory, history, science of sound, Ethnomusicology, and performance practice. They are invited to explore and practice these concepts individually, and in small groups, as part of their daily work cycle and as a continuation in and outside of the classroom.
Throughout the school year, Quest students from each classroom come together to celebrate music and their time together by singing in large ensembles, often accompanying each other on instruments. As an after school program, students in Upper Elementary and Middle School are invited to play together in the OrQuestra, Quest's own student instrumental ensemble which explores music new and old from around the world.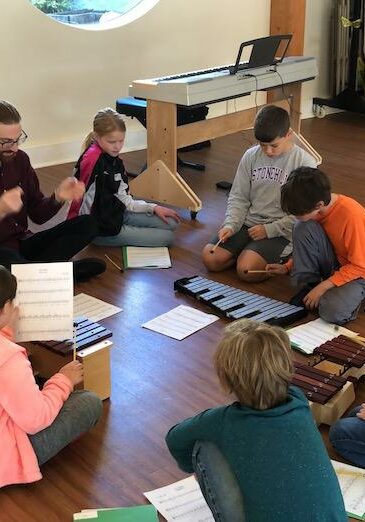 Every classroom has direct access to the outdoors. Our youngest students have both an outdoor environment attached to their classrooms as well as a large playground with room to run, swing, slide and climb. Our Elementary and Middle School students are often outdoors exploring the campus in search of a particular type of leaf or insect, feeding the chickens or checking plant growth in the greenhouse in addition to daily recess. On beautiful fall and spring days students of all ages can be found eating lunch outside.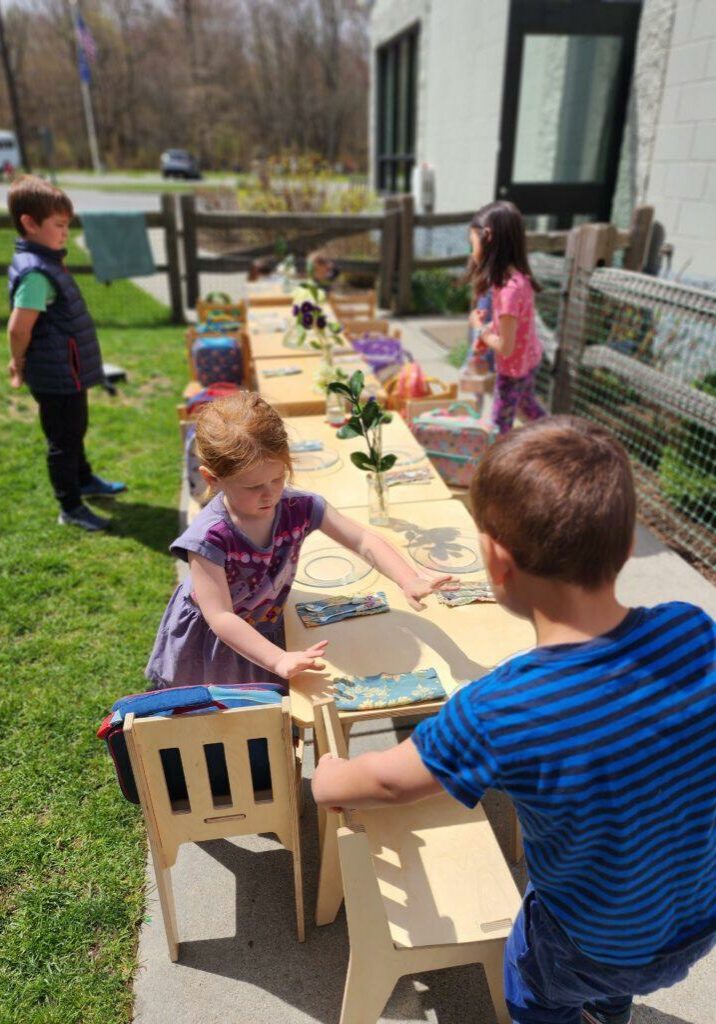 The Quest Physical Education program begins in elementary and is designed to provide students with the knowledge and skills to lead physically active and fit lives. The program makes an important contribution to the education of the whole child. In addition to developing physical skills, the group and individual activities provide opportunities to acquire and demonstrate social skills, cooperative skills, strong work habits, and respect for others and for themselves.
Quest's is a short walk from Domenic Christofaro Park. This nine acre facility opens up many recreation opportunities including: baseball & softball, basketball, a play area, skateboard & in-line skate park and tennis court.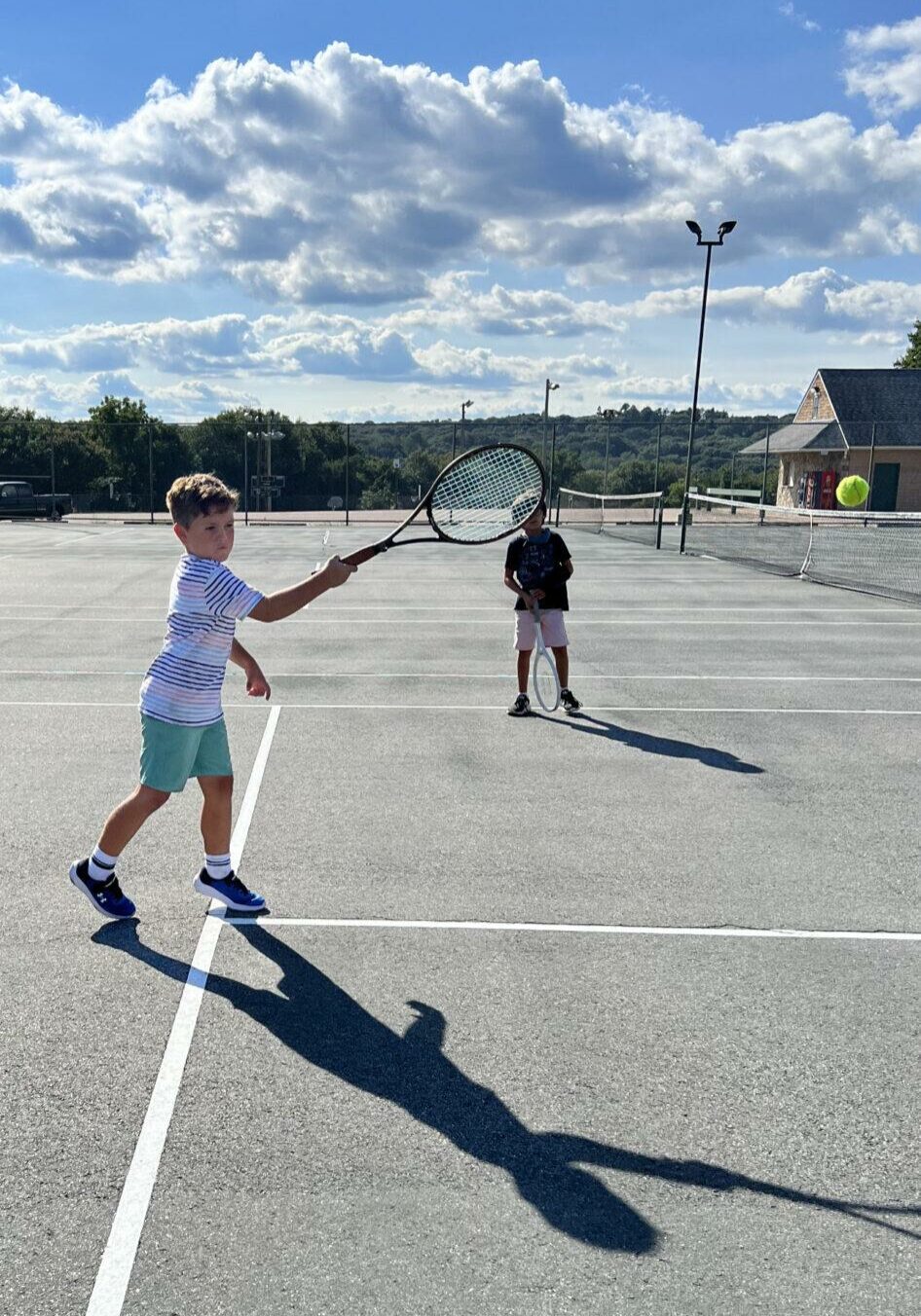 As a member of the Rhode Island Principals Committee on Athletics (RIPCOA) a Quest team comprising sixth - eighth grade students participates in sports including Cross-Country in the fall and Track and Field in the spring.