"The exercises of practical life are formative activities, a work of adaptation to the environment. Such adaptation to the environment and efficient functioning therein is the very essence of a useful education." Maria Montessori
As parents are introduced to Quest, and to the core tenants of Montessori education, we are often asked, "what is practical life?" The words practical and life, as defined by Merriam-Webster, are as follows:
Practical: actively engaged, useful, purposeful
Life: the process of living
This is a perfect summation of what practical life exercises are designed for: allowing the child to learn how to do living activities in a purposeful way.
Between birth and age six, children are busy constructing the building blocks of their person and are naturally interested in activities they have witnessed. It was this natural interest that prompted Dr. Montessori to began using what she called "Practical Life Exercises." These classroom exercises were designed to allow the child to do activities of daily life, and to adapt and orientate himself in his environment. Participation in activities that prepare children for their environment allows them to grow independently, analyze their efforts, and to learn how to problem solve. The works contained within Practical Life help to develop concentration, coordination, independence, and a sense of order that will carry throughout the Primary years, and ideally, through life.
In an authentic Primary Montessori program there are five Practical Life areas:
- Preliminary Exercises
- Care of Self
- Care of the Environment
- Control of Movement
- Grace and Courtesy
Preliminary Exercises
Preliminary Exercises are designed to help the children refine the movements needed for pouring, using a spoon, carrying a tray, how to sit and stand from a chair and how to roll and unroll a work mat. Many of these exercises are practiced in our Toddler program and are most present in classroom work at the start of the school year when children are acclimating to their environment.
Care of Self
Care of Self exercises are aimed at increasing a child's independence to take care of their own needs. These include washing hands, preparing a snack, slicing fruits and vegetables, dressing frames (buttoning, zipping, tying, snapping, buckle, lacing, hook and eye), hanging a coat, and sewing a button.
Care of Environment
In the Primary classroom the children take on a large share of the responsibility with Care of Environment exercises. These include hand-washing cloths, ironing napkins, washing tables, folding cloths, sweeping, dusting, polishing wood and metal objects, washing dishes, flower arranging, and plant care.
Grace and Courtesy
Grace and Courtesy lessons assist the children in learning etiquette such as how to cover coughs and sneezes, how to greet someone, how to introduce one's self, table manners, how to open and close a door quietly, how to observe another child at work, and how to get an adult's attention without interrupting.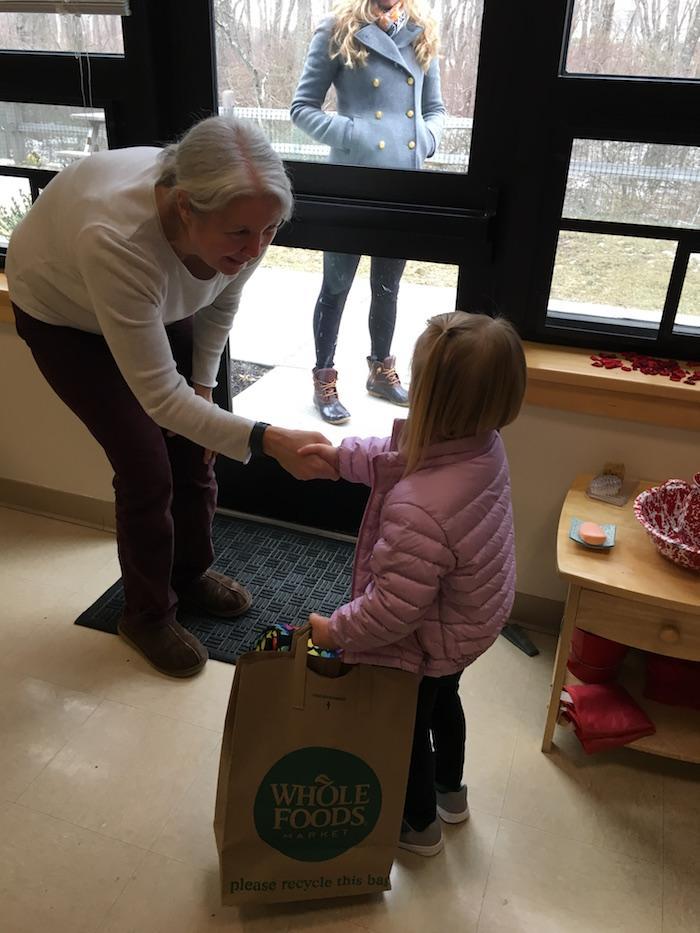 The best way to support your child in developing practical life skills is to allow them to do things for themselves. In the words of Dr. Montessori: "Never help a child with a task at which he feels he can succeed."
To learn how Practical Life is introduced and practiced in the Toddler environment, read last weeks post!