Choosing the right school for our children is one of the most important decisions we make as parents. Investigating Montessori schools is a great first step as these schools strive to provide even the youngest children with the social, academic, and life skills that lead to long-term success. But not all Montessori schools are the same. It may surprise you to hear that a school can have Montessori in its name without following genuine Montessori practices.
Quest Montessori School is the only school in Rhode Island that is accredited by both the American Montessori Society (AMS) and the Association of Independent Schools of New England (AISNE).  The AMS website states:
"Accreditation by the American Montessori Society is the gold standard of Montessori school excellence—the highest level of recognition your Montessori school can achieve, and a highly visible indicator of your school's quality."
AISNE is the accreditation organization for all independent schools in New England, not just Montessori. This joint accreditation means not only that Quest has the highest standard of Montessori education, but education in general. It also means that we are committed to the continuous improvement required to maintain our accreditation.
To date, there are over 5,000 public, private and charter Montessori schools across the country. Of these, fewer than 500 have achieved accreditation from an outside organization such as American Montessori Society (AMS) or the Association Montessori International (AMI).  We are proud to be one of those schools.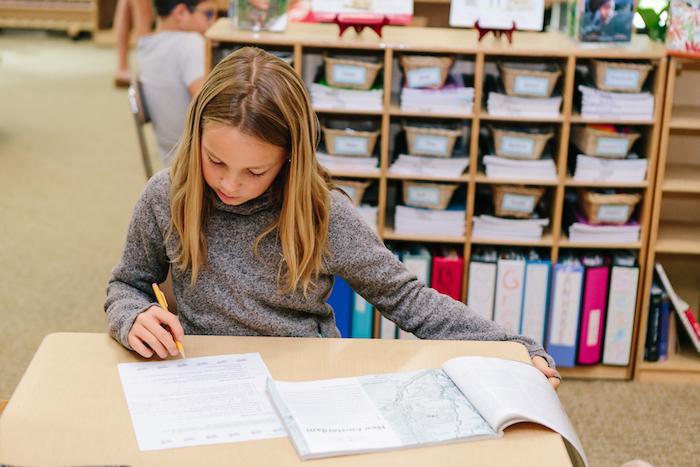 Dedication to Genuine Montessori Standards
There are a set of definite techniques and concepts that are authentically Montessori in nature. And while any school can use "Montessori" in their name, they may not be using genuine methods. But accredited schools do use authentic Montessori methods, which is an essential accreditation requirement.
Montessori schools with AMS/AISNE accreditation provide a balanced education, including:
Independent thinking and individuality

Self-directed discovery learning

Positive, cooperative behavior

Care for the environment and the classroom

Mentoring of peers

Respect and kindness in social interactions

Strong academics that drive lifelong success
When your child receives an authentic Montessori education, they are learning and discovering the world through proven methods that equip children to excel in school and in life.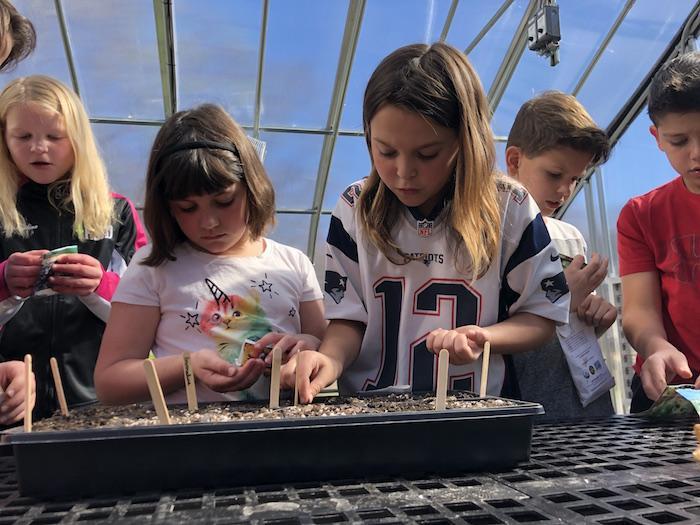 First-Class Teachers
Unlike other schools, an accredited Montessori school will employ educators who have genuine Montessori credentials. Both our lead teachers and co-teachers have, at minimum, four-year college degrees and post-graduate Montessori certification.
This level of education and training benefits our students by ensuring they receive:
Experienced guidance in discovering their strengths

Classroom activities that engage their curiosity

Self-directed learning opportunities that foster independent thinking

Encouraging feedback and support that build self-confidence

And enjoyable experience with a happy, encouraging teacher
Participation in a Community of Montessori Educators
One of the best ways to assure that your child's school is giving them a great education is to know that the school is constantly connected with other educators. Through AMS and AISNE, the Quest teachers are able to:
Improve their craft, helping students make the most of their education

Discover new ideas for encouraging a lifetime love for learning

Foster professional growth that equips them to provide your child with the best classroom experiences

Stay in touch with other Montessori teachers, encouraging professional development, which ensures our classrooms provide innovative learning experiences for our students.

And accrediting organizations like AMS help our teachers stay connected and up-to-date on the latest in educational techniques and methods that bring out the best in your child.
Committed to Growth
Pursuing accreditation is not easy. It involves a rigorous three-year self-study process where we examine every aspect of our school to determine our strengths but also our areas for improvement and growth. To receive and maintain our AMS/AISNE accreditation/recognition we must be committed to the growth and improvement that are essential to providing your child a superb education.