The word harmony is an important one for both the artist and the musician. In music, harmony is whenever two or more sounds happen at the same time. In art, it is when two or more colors or shapes exist in the same space. This fall in the Art and Music Specials at Quest, our focus was indeed harmony. But not harmony as merely another vocabulary word. While these two definitions are useful to music and art students of any level, as Montessori students we were thinking about this word in a much broader sense: as the relationship between two things placed side by side.
A key characteristic of harmony is that it can be consonant or dissonant. A chord struck on the piano can be pleasant to our ears or make us cringe. Certain colors on a painted sign can make our eyes hurt or even create optical illusions. Knowing these relationships, whether they are consonant or dissonant, and using them cohesively is both a challenge and a sign of a growing artist.
At the outset of the school year we were faced with many brand new challenges, one of which was our new classroom. Depending upon the weather, students were either outside in-person or streaming class virtually via Zoom. We took advantage of these new challenges, using them as opportunities to practice some creative problem solving, and to explore the harmony of nature and technology.
Using color wheels to examine and document fall leaves: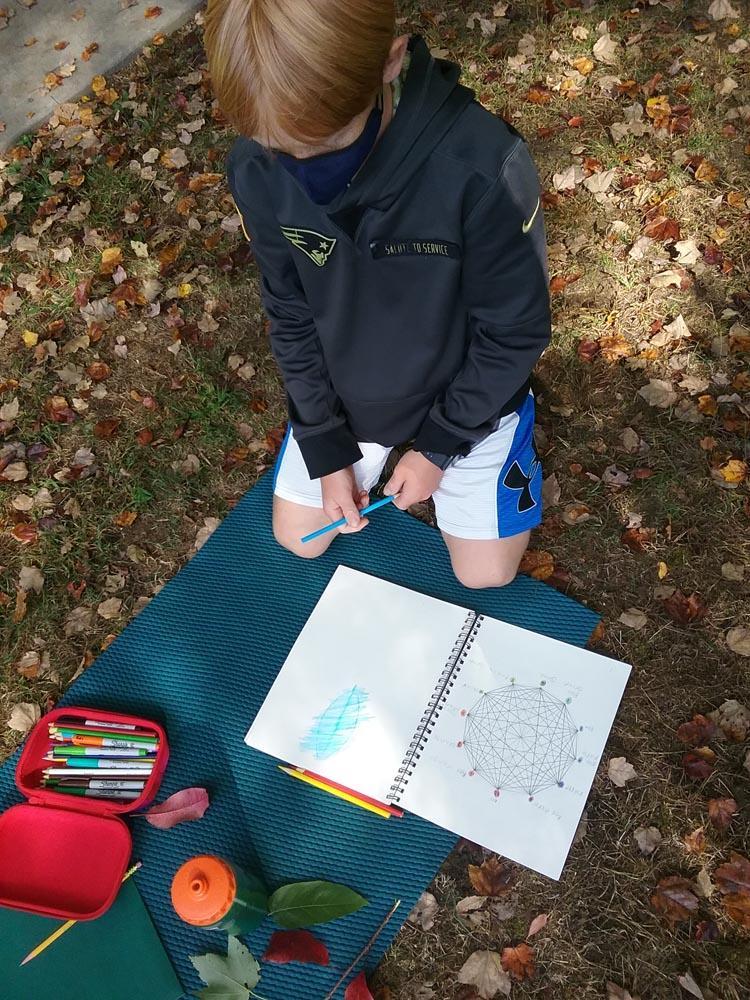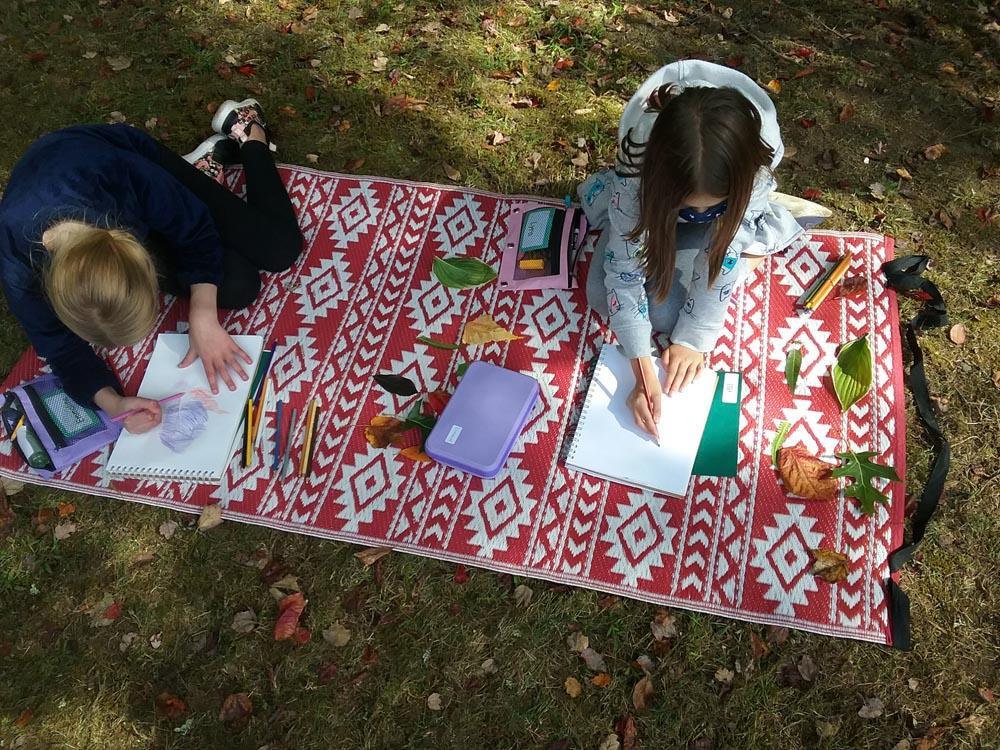 Students went on several walks to observe and document: a sound walk to document found sounds, and a nature walk to collect the colorful fall leaves. To illustrate the fall leaves, and to examine their colors and textures, students made drawings and rubbings while referencing their color wheels. To "collect" sounds, students made spectrograms. Spectrograms are pictures, either hand-drawn or computer-generated, that document sounds happening over time. After seeing and hearing several examples, students came up with their own ways of representing frequency (how high or low in pitch) and amplitude (how loud or soft in volume), and how these changed over time. After finishing their drawings, Upper Elementary students created their own card games while Middle School students made sound sculptures out of clay to represent their spectrograms.
Transforming spectrograms: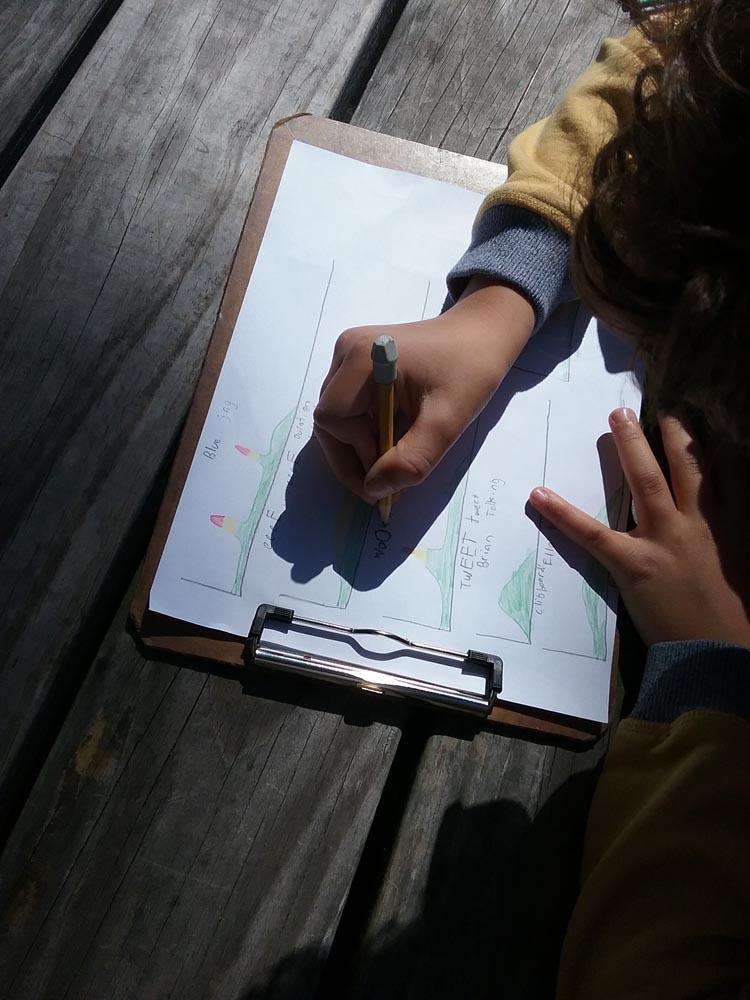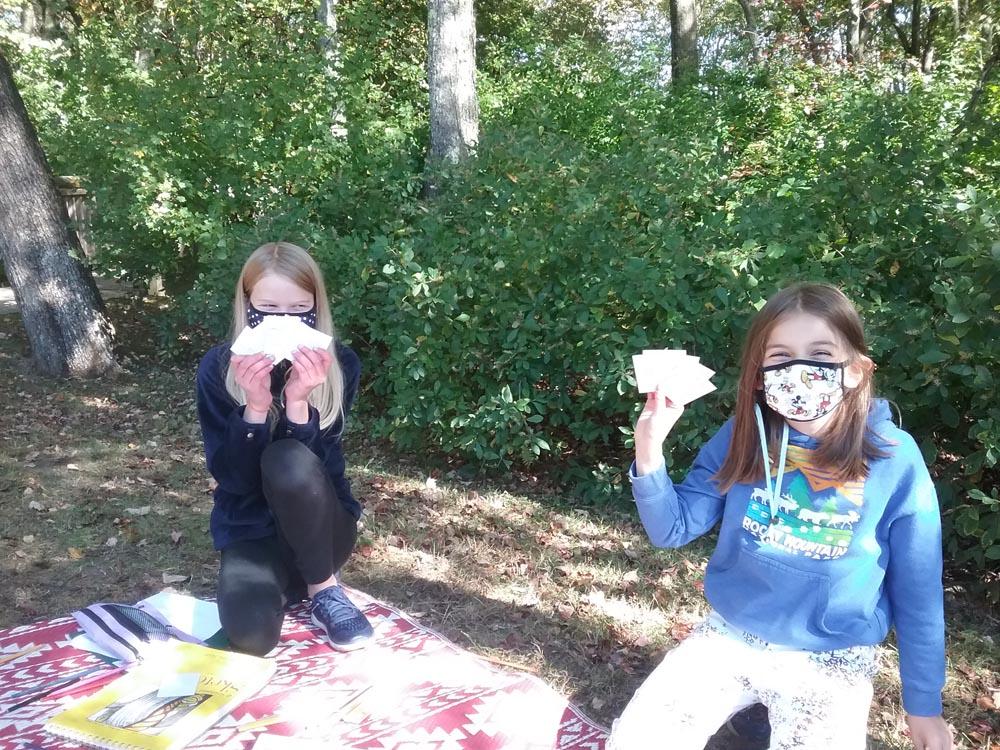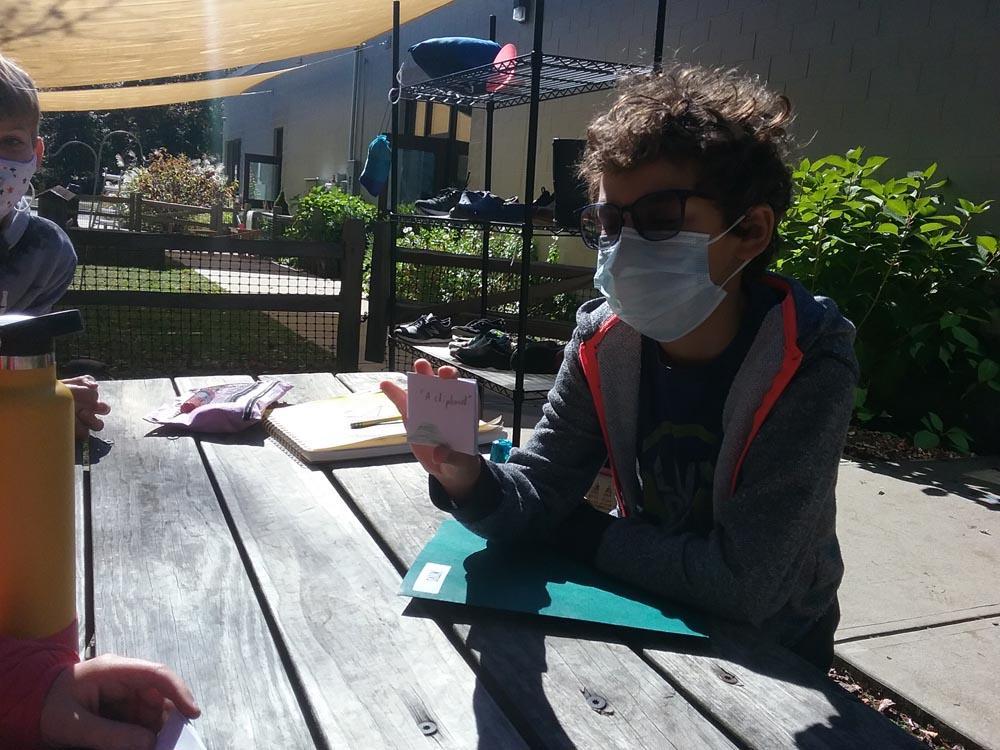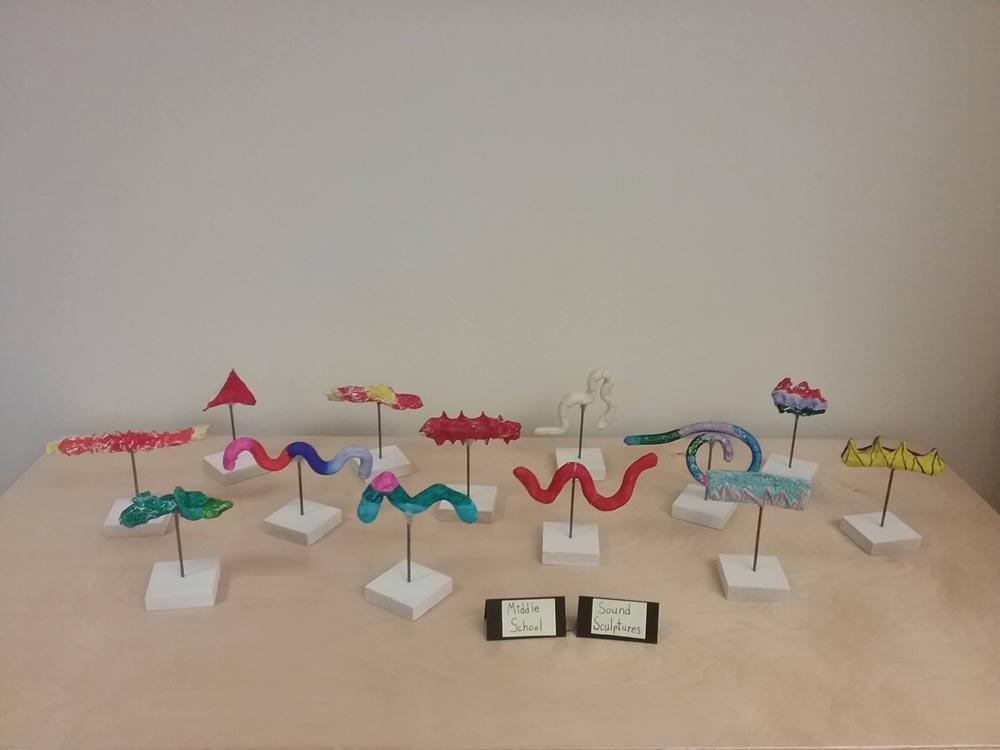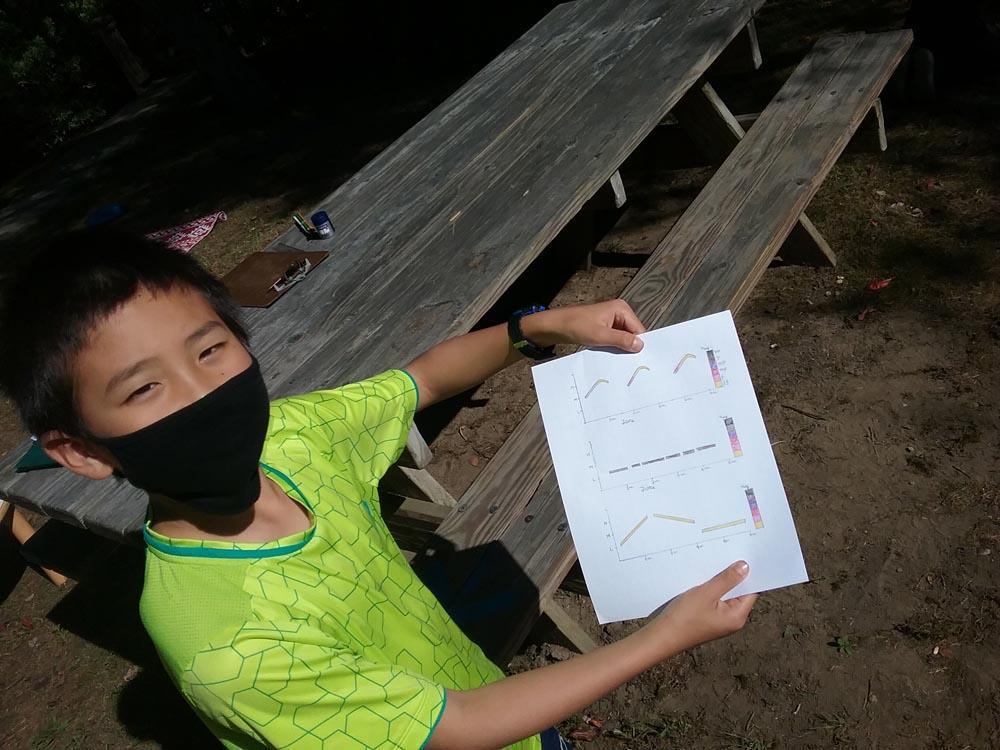 Another challenge that we faced in music class was not being able to share our instruments like we have in the past. Students embraced this challenge and constructed their own instruments using recycled materials. We used these homemade instruments to practice reading rhythmic notation, and several students even used theirs to record percussion parts for our virtual sing-along song, "Light a Candle for Peace."
Designing and decorating shakers: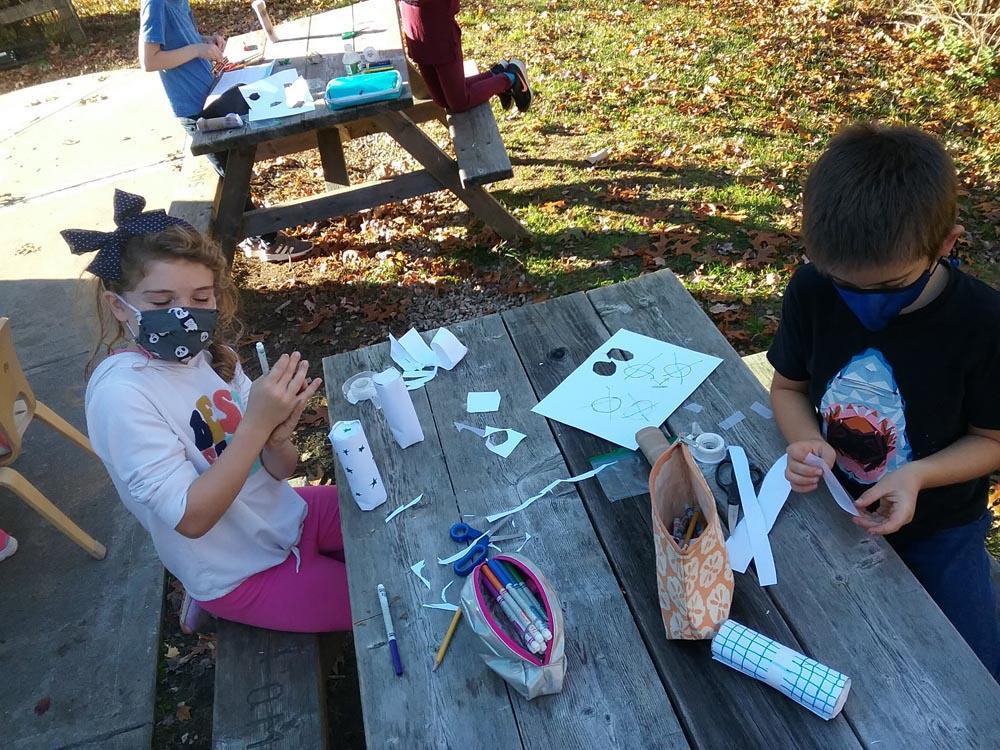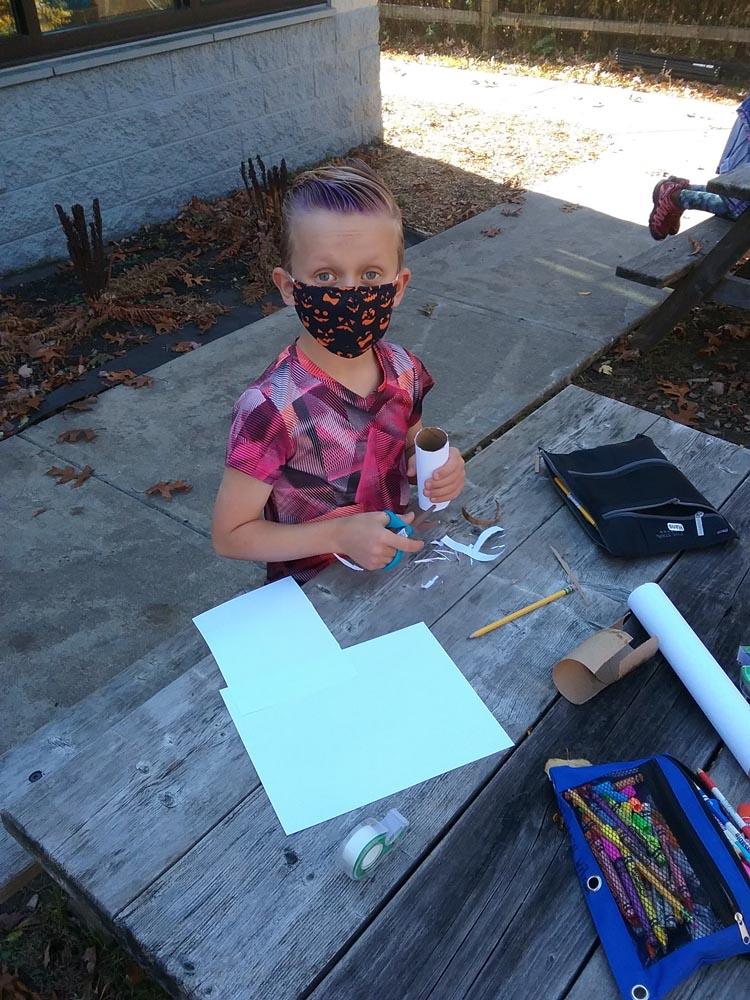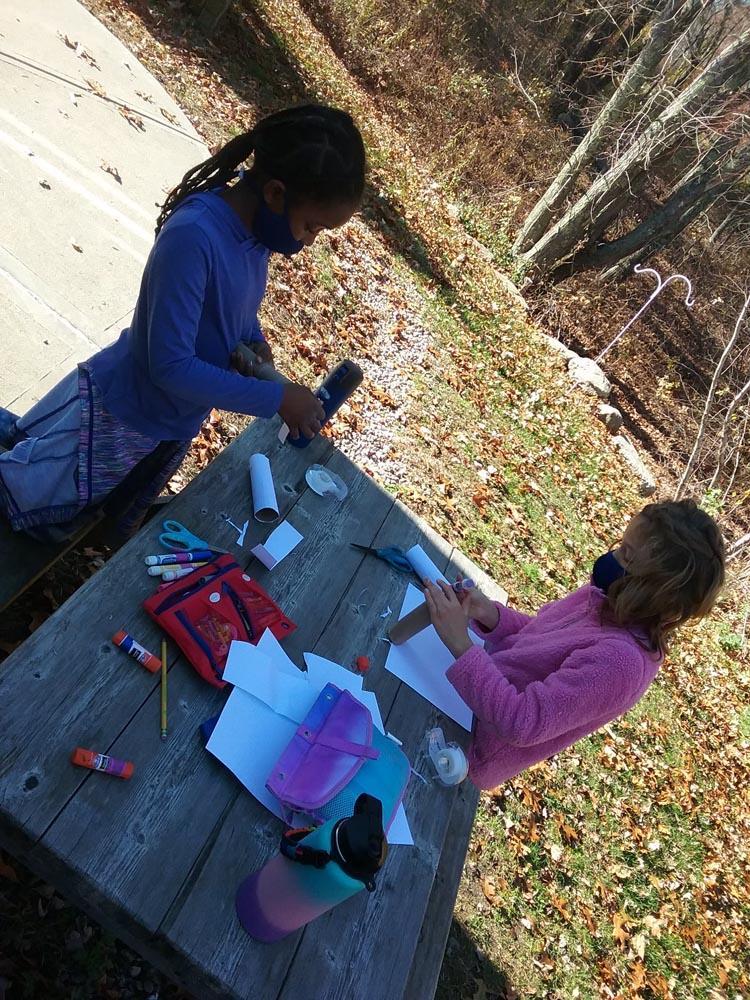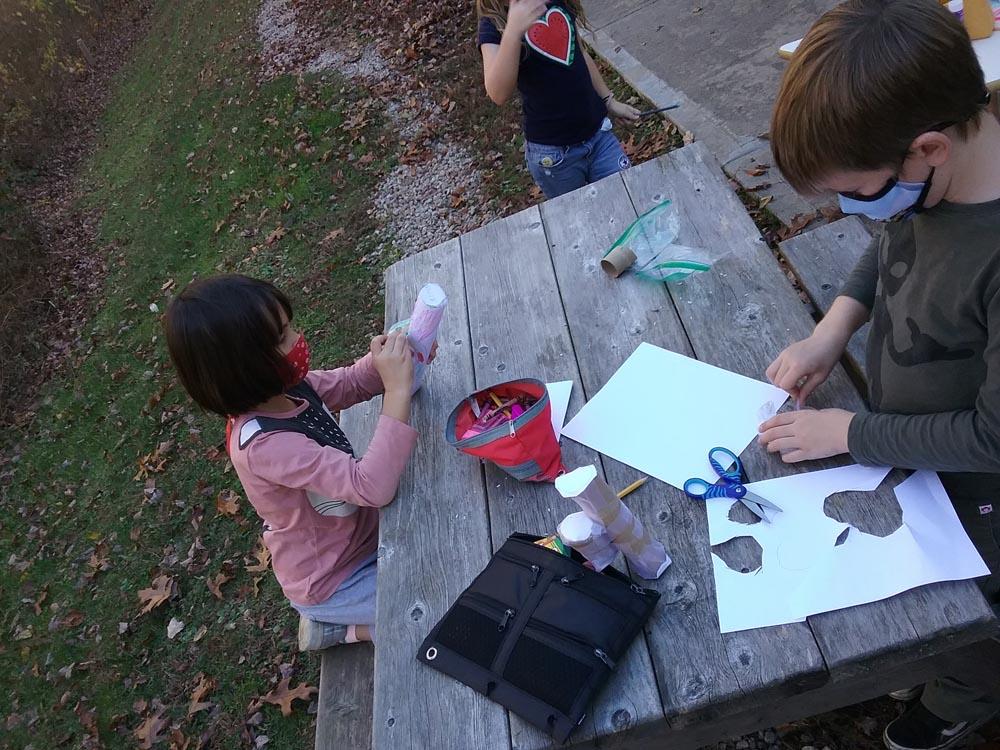 Continuing to find harmony in our new classroom environment, students across all classrooms wanted to be outside as much as possible. In Upper Elementary this meant bringing a new perspective to art class. Instead of sticking to our picnic tables, we decided to take our drawings around campus, and even to Christofaro park next door. Examining the harmony between human-made and nature-made, students created both architectural drawings of the barn and landscape drawings of the park, using techniques in perspective drawing.
Many different perspectives: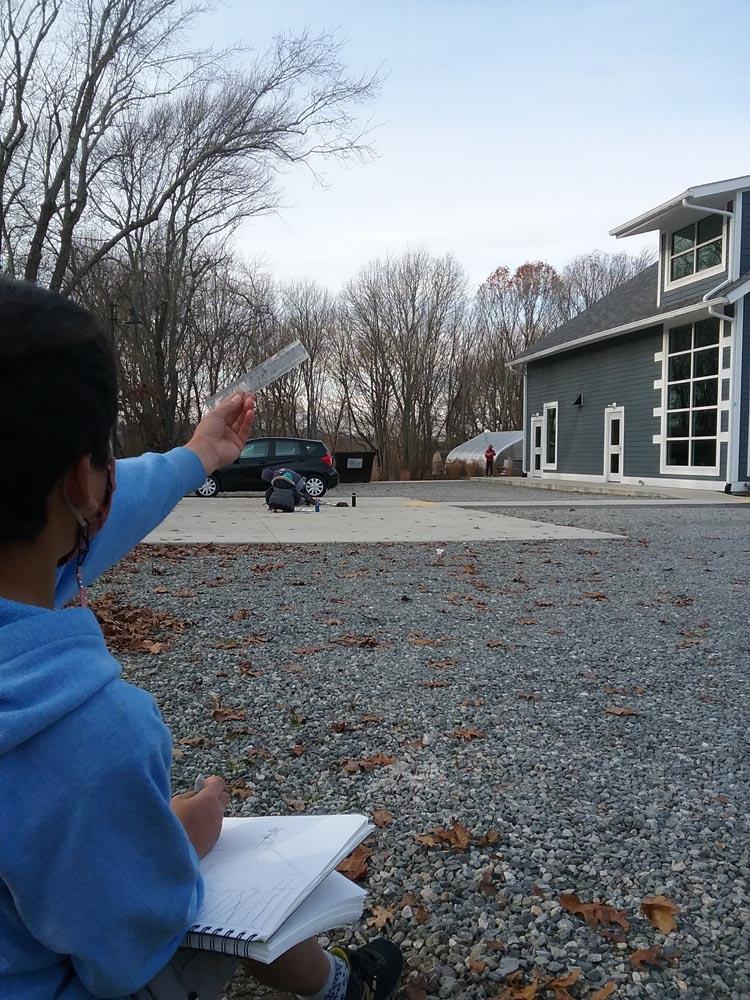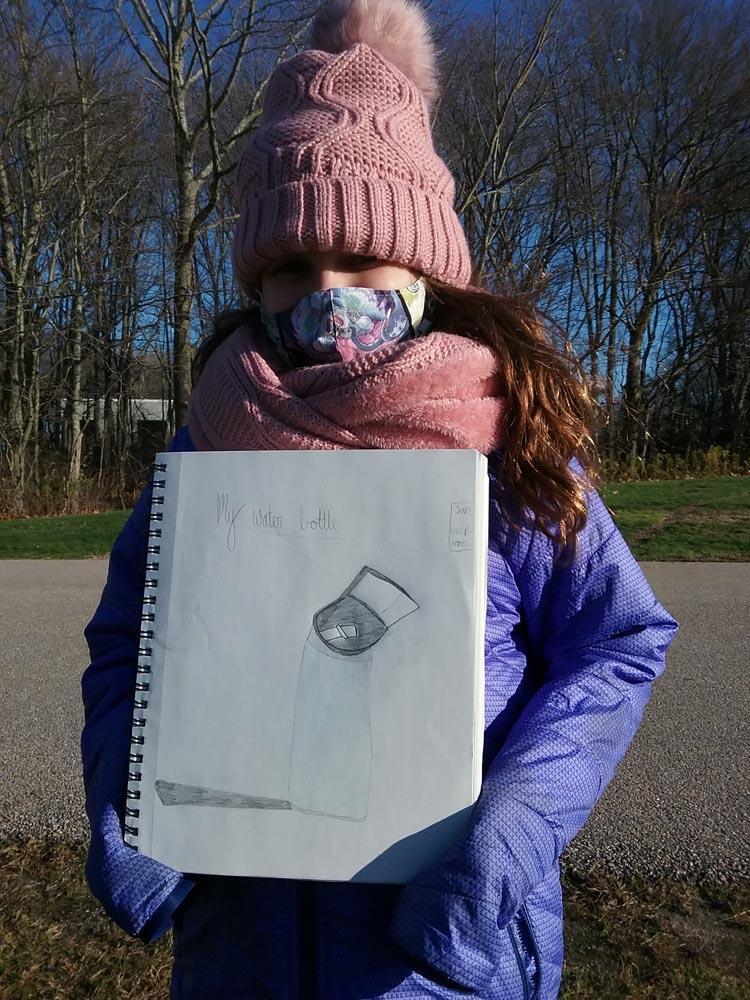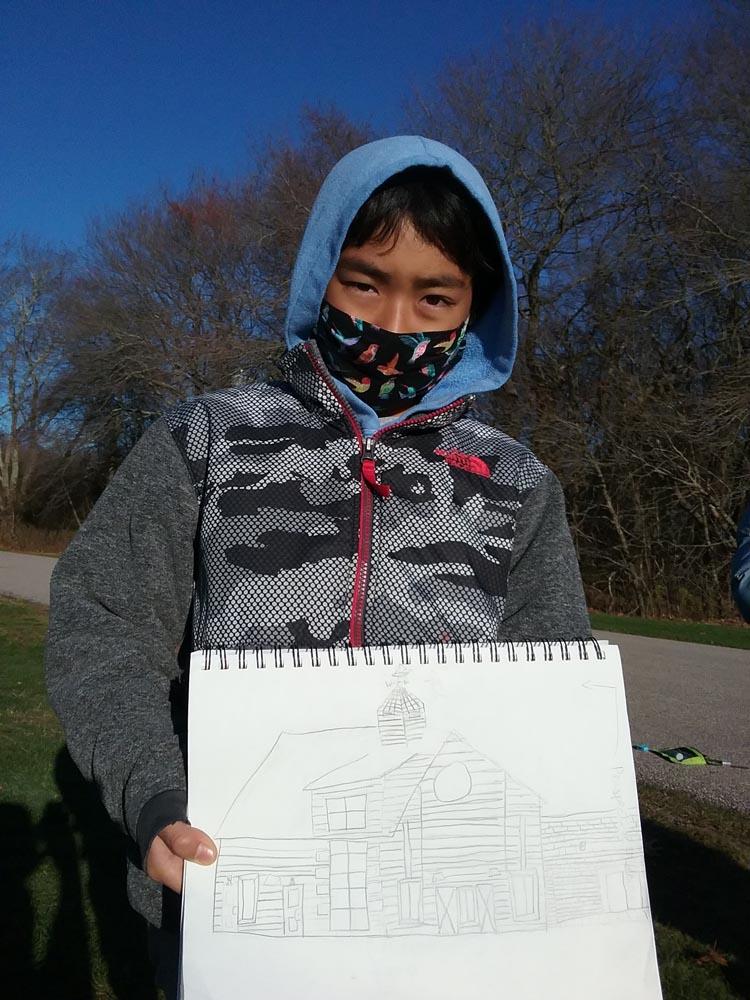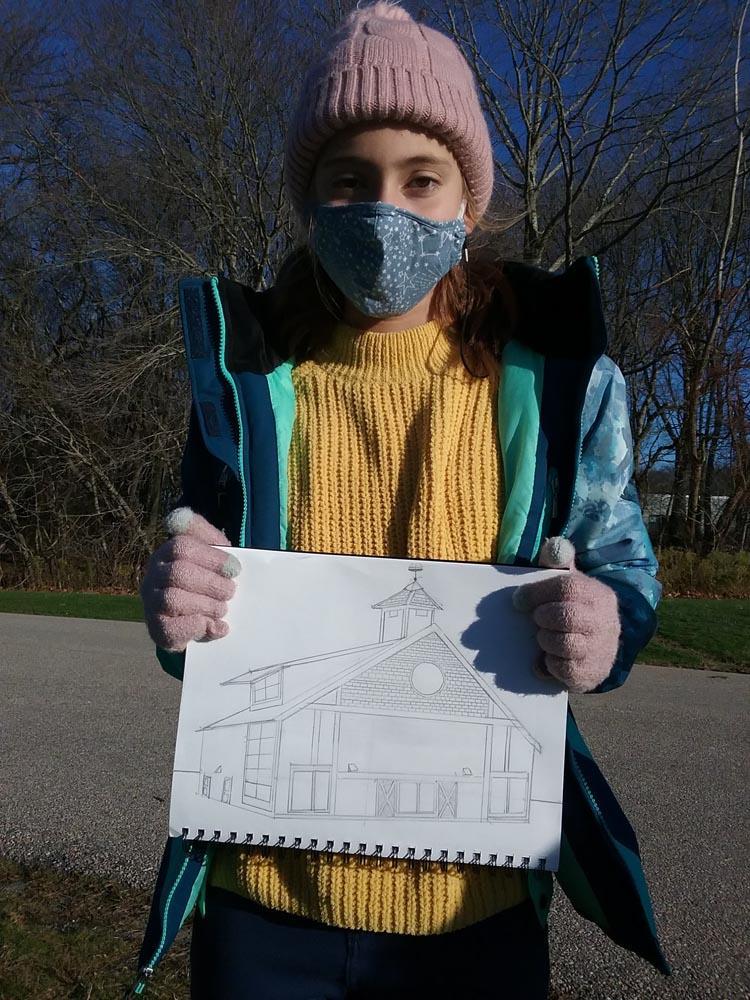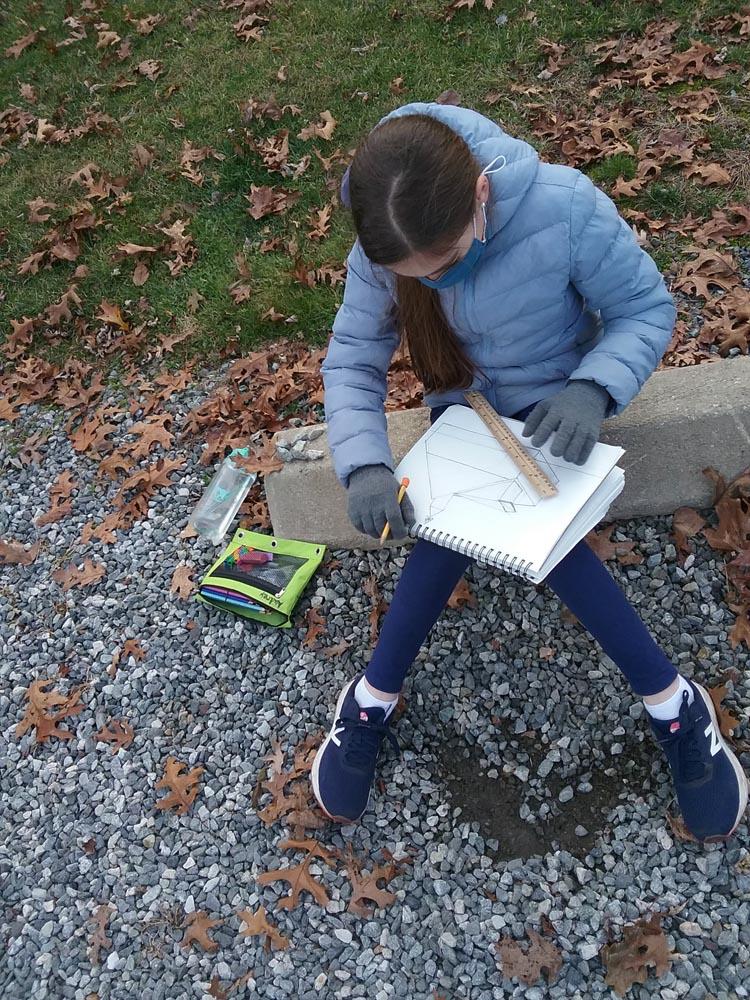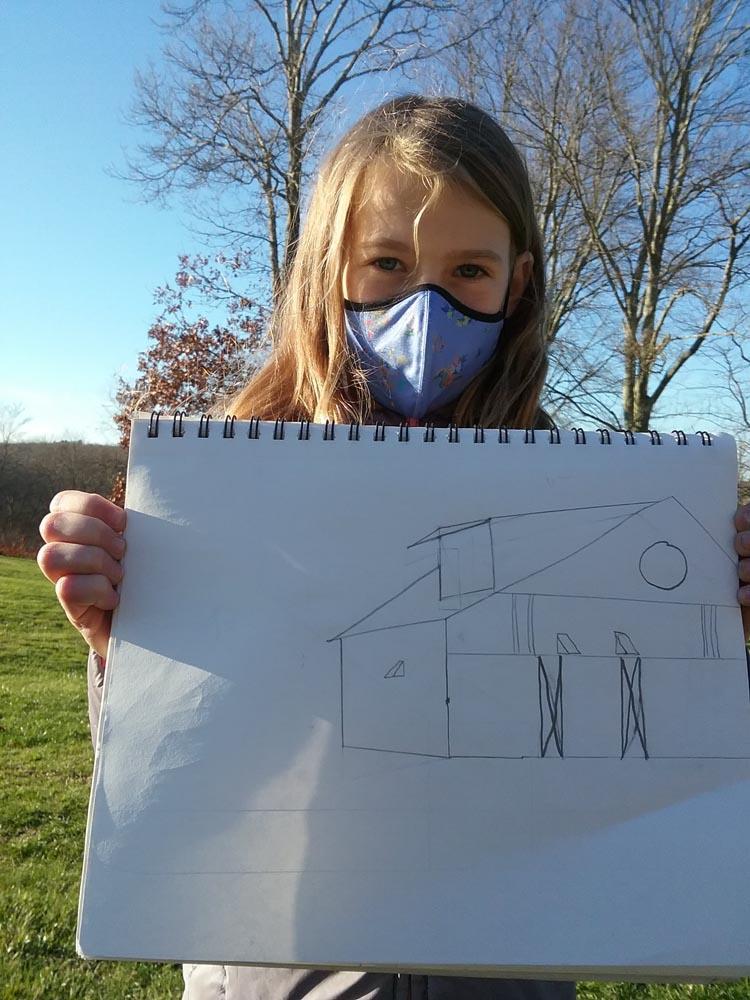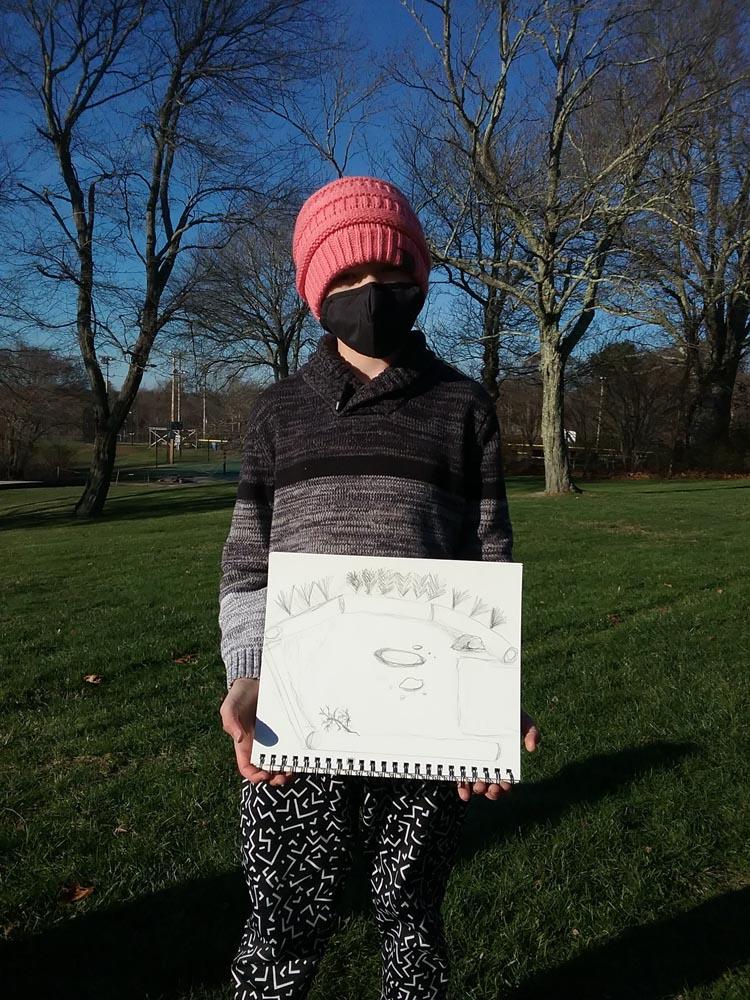 As the weather grows colder and causes our art-and-music-making to journey indoors and online, we will continue our search for harmonies, both consonant and dissonant; and to find new ways to use any and all, effectively and creatively, as Montessori artists and musicians.