March 1, 2019
Hello and Welcome to this Week's Newsletter!
As you might recall, over the past few weeks the Middle School Classroom has been busy building remotely operated vehicles (ROVs) in science. The students worked on the ROVs for nearly three weeks to get them ready for the competition. Finally, after lots of work, the ROVs were ready for the pool. We traveled to the URI pool for a test run in the water. The teams all adjusted the weight of their ROVs to get the ideal buoyancy. The following day, we arrived at the URI pool ready for the competition. Our ROVs went underwater and, while being controlled by people above the pool, succeeded in getting different shaped rings and cubes off the bottom of the pool and up to the surface. All teams did awesomely! More importantly, all the teams had a lot of fun.
The Industrial Revolution
We are excited to announce the start of humanities! In this block of humanities, we will be learning about the Industrial Revolution. Towards the end of the humanities block, we will be having a debate about whether or not the industrial revolution improved life. One of the many fun activities we have been doing in humanities is a simulation in which we choose a country and use the country's natural resources like coal, iron, and cotton to trade and produce goods. We have seen that countries that are able to industrialize have an economic advantage. I speak for the class when I say everyone had fun during this activity!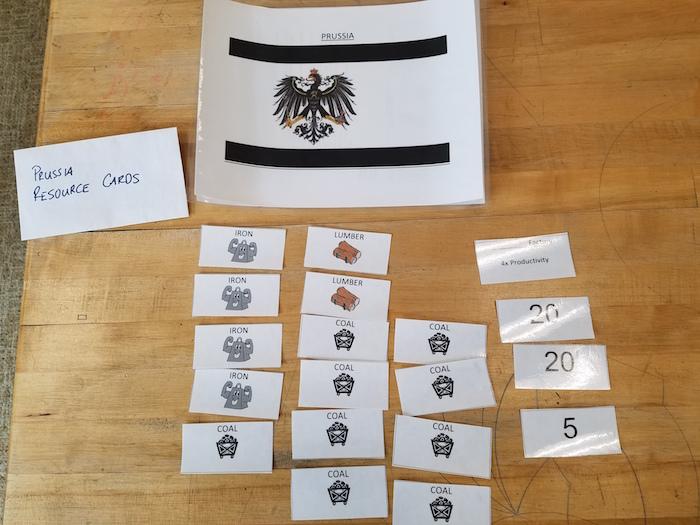 Narrow River Naturals
I have one more new and exciting announcement to make. Soon, Narrow River Naturals will soon be selling lotion bars! Yup, it's official, we will be making and selling homemade lotion bars here at Quest! We will also be able to sell them at the farmers market because they are a non-perishable item. They will be all natural and made with moisturizing beeswax. Sorry, we have not yet determined the price, so we will tell you in a later newsletter. We hope you will agree with us that our lotion bars are hands down the best out there! In the meantime, we will be a vendor at this Saturday's Coastal Growers Market selling our soy candles from 9am-12pm.
Museum of Work & Culture
Next week, we will visit The Museum of Work and Culture in Woonsocket, Rhode Island. At the museum, we will have an interactive guided tour, look at immigration, learn about textile mills, and do an interactive assembly line activity – we are excited to get a closer look at what we are studying.
Also just so you know, spots for Quest Bread are limited, so sign up for one of your favorite loafs today for only $5!   
Wishing you a Happy March from your Middle School Correspondent,
M. O'Neill