Middle School Participates in Montessori Inclusion Conference 2018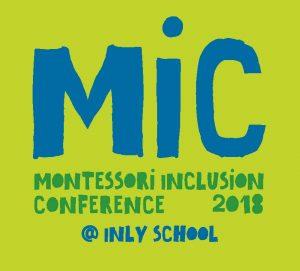 Last week, the Middle School community took part in a unique opportunity. Teachers and students traveled to Inly Montessori School in Scituate, MA and attended the Montessori Inclusion Conference 2018 (MIC).
MIC was a day-long conference for Montessori and other progressive middle school students, parents and teachers comprised of diversity, equity, and inclusion themed workshops.
The day included a keynote speaker and a variety of interactive workshops.  Here is an overview: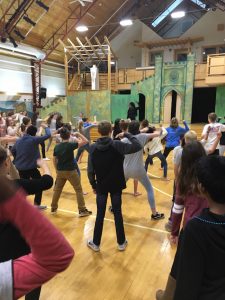 The Game of Life: 

an interactive exercise which allowed students to see the impact of socioeconomic status on an individual's life chances and how social structure can limit individual's outcomes.

Living Trans:

 a presentation and discussion with an individual who courageously transitioned from male to female.

Cooking with Dough

: students worked in groups to cook bread and discuss the importance of culture and food.

History of Immigration:

 participants learned how immigration laws in our country have never been straightforward and have been skewed to favor certain groups of people.  

Authentically Engage in Conflict:

participants were excited to learn about this inevitable part of our lives – conflict. Discussion points included healthy ways to engage in conflict, rather than avoid or show up in fight mode.

Alphabet Soup: LGBTQIA+:

in this lively workshop, the group discussed the difference between biological sex, gender identity, gender expression, and sexual orientation. The workshop helped participants make sense of the "alphabet soup" and how to be as respectful and accurate as possible when using identifying language.

African Dance:

 a workshop all about movement and energy. Students worked together to learn a dance led by Artistic Director Shaumba-Yandje Dibinga. At the end of the day, everyone joined in for a collective dynamic performance.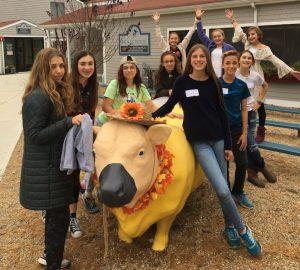 This was an empowering day for students allowing them to feel part of a larger, diverse community. We are so proud to have represented Quest and participated in this learning experience.  As part of the Montessori adolescent experience, we are shaping future global citizens and leaders.