About Quest Montessori School
Quest Montessori School provides an education for life by integrating academic studies with the development of character and respect for the global community. Small class size and a strong teacher-student relationship enables students to be actively engaged in their education and empowered to make valuable decisions about how that learning is realized.
Why Choose Quest Montessori School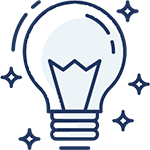 Creativity
Our environment provides students with the opportunity to explore and experiment giving our students the freedom to be creative and to innovate. We encourage students to think outside the box to develop a variety of problem-solving strategies that make them highly adaptable to new situations and able to meet new challenges successfully.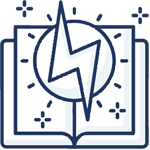 Confidence
We teach our students to be self-aware and confident in their own abilities. They learn how to learn, which means no challenge is too great. This confidence allows Quest students and graduates to exhibit natural leadership in diverse environments.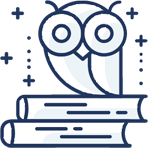 Curiosity
Students are naturally curious, eager to know and learn. Quest's learning environment nurtures this curiosity by encouraging students to explore subjects, assess and evaluate information, and apply critical thinking to find a solution. This approach teaches students how to think for themselves and to learn from any situation.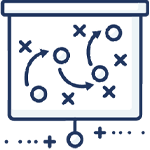 Collaboration
Leveraging the benefits of a multi-age classroom, even the youngest Quest students learn from and teach their peers. This is possible because we provide an environment where all students are taught to respect others and their ideas, and where team-oriented activities teach students how to effectively collaborate to solve problems and achieve their mutual goals.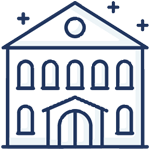 Community
Grace and courtesy is a hallmark of a Montessori education and a core value we instill in our students. As citizens of our local and global communities, students are encouraged to be considerate and empathetic, demonstrating care, compassion and an understanding of the perspectives of those around them. Quest students have an innate understanding of how they can influence and contribute to their communities, inside and outside of the classroom.
Academics And A Whole Lot More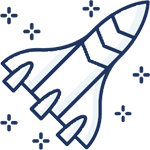 Projects & Experiences
Quest Montessori School weaves rich projects and experiences into the academic life of each classroom which are tailored to the needs and characteristics of each age group. Students participate in in-depth studies and presentations of ancient civilizations, delve into works of literature and mythology and create small business ventures to analyze fixed and variable costs, pricing, advertising and marketing.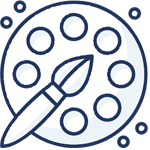 Visual Arts
In keeping with Montessori philosophy, Quest's visual arts program honors the child's insatiable desire to learn and create. We strive to nurture the creative spirit by helping children discover their own creative resources. Emphasis is placed on the joy and discovery of the process of making art. A positive attitude toward "mistakes" encourages experimentation and problem solving.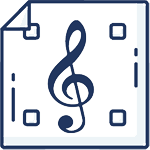 Music
Music is an artform, a science, a language, a technology, a means of expressing and communicating, a documentation of global culture; it is a vital and ever-changing entity, and at Quest Montessori School we treat it as such. Through small group music lessons, students experience, create, and learn to express themselves. Performance, research, and composition tools are found in and around each classroom.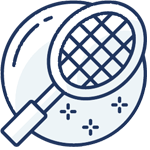 Physical Education
Physical Education and Health is a vital part of the program at Quest. In P.E. class, the children learn the importance of fun, teamwork, sportsmanship, following rules, safety and proper technique. Classes develop gross and fine motor skills, stamina, flexibility, hand-eye coordination and basic skills such as dribbling a basketball, controlling a soccer ball, understanding tennis or the rudiments of baseball.
Early Start & After School
Understanding that families have different schedules and needs, Quest welcomes children from 8am-5pm daily with an Early Start option for the Toddler and Primary programs and After School Enrichment for all students. Programming is designed to extend developmentally appropriate experiences beyond the school day and provide students an opportunity to dig deeper into their personal passions, as well as discover new ones, while solidifying friendships across classrooms.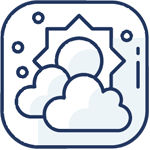 Summer Camp
Quest Camps are designed to be fun and engaging and are meant to provide an opportunity to further pursue personal interests and passions spanning academic subjects, physical education & sports-based activities and the visual & performing arts.
Ready To Free Your Child's Potential?
Quest Montessori School warmly invites you to a virtual tour!
Quest is open and serving our entire community of children every day. To protect the health and safety of our community we have temporarily closed our doors to visitors during the school day. However, it is still possible to "visit" the school and learn about our programs through real-time video conferencing. Interested families have the opportunity to meet our Head of School and take a live tour of the school.
Our Virtual Tour
Tours run an average of 45 minutes, but can be condensed or lengthened depending on your needs. We are committed to answering all of your questions while being respectful of your time.
Quest Montessori School is Rhode Island's only accredited Montessori school.

Proudly accredited by the Association of Independent Schools in New England (AISNE) & American Montessori Society (AMS)