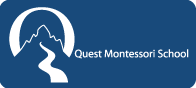 Quest Montessori School
1150 Boston Neck Road
Narragansett, RI 02882 P (401) 783 3222
F (401) 783 3229
We recognize our students as individuals, as well as learners.
A Home of Our Own

1150 Boston Neck Road, Narragansett
Learn More

»
Latest Videos

Watch all the latest videos from Quest Montessori School to learn more about our safe, nurturing environment.
Watch Videos

»
Applications

Find out how easy it is to enroll your child at Quest Montessori School in Narragansett, RI today and inspire your child for life.
Apply Now

»
Copyright © Quest Montessori School